Why Are Vanderpump Rules Fans Disappointed By Jax Taylor?
Plenty of Vanderpump Rules fans were happy to see the back of Jax Taylor after Faith Stowers complained and heads rolled about alleged racism. Jax always claimed he wasn't fired, but opted to leave the Bravo show. Anyway, it's been a long time and nothing happened about his claim he'd return to TV. Now, fans feel let down and disappointed. Why is that?
Vanderpump Rules Spoilers – Jax & Brittany Reappear With Andy Cohen
Andy Cohen brought the Bravo cast in to discuss the cheating scandal between Raquel Leviss and Tom Sandoval. If you hadn't heard, they cheated on Ariana Madix. Anyway, it was all a big drama and couldn't have played out better for Jax and Brittany. Do you believe in coincidences? Bravo fans have not seen the couple on Watch What Happens Live for ages now. But thanks to the "Scandoval" issues, they were called in to comment.
Vanderpump Rules fans saw that during the episode, Andy got them to admit that Randall Emmett allegedly owes them a lot of money. If you don't know, Jax was going to get involved in producing a movie. As fans hadn't seen anything about a movie or a reality TV show, it seemed like a good time for them to make a new announcement. Actually, Jax has been touting a new show for ages. But an update left many folks feeling disappointed.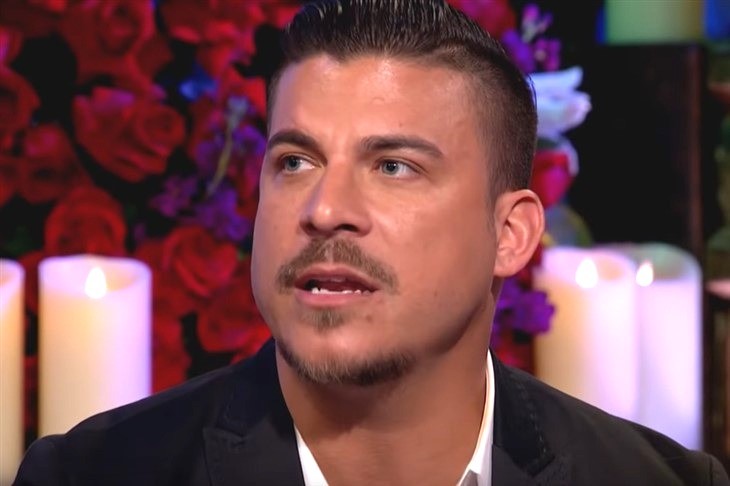 Vanderpump Rules Spoilers – Jax Taylor Announces A Trailer
Soon after Watch What Happens Live, Jax took to his Instagram and told his fans that a trailer had dropped. the poster he shared looked like a movie. Or, it could have been a poster for a new reality TV show. In his caption, he said, "COMING MARCH 28th What happened when the cameras stopped rolling for Jax Taylor and Brittany Cartwright on Vanderpump Rules? TRUE Reality hit!"
Vanderpump Rules fans grew more excited when he penned, "Jax and Brittany take you inside their crazy lives as they explore parenthood, marriage, family, friendship, and reality TV. Nothing is off-limits! Full trailer out now." Off people went to see the link in his bio
Vanderpump Rules Spoilers – Disappointed Fans Comment
Vanderpump Rules fans who followed the link discovered that it was not a movie or a Reality TV show. Instead, it's a podcast. One of them said in the comments on Instagram, "Shoot I thought this was going to be a TV show lol I'll definitely tune in to this tho!"
Another follower replied, saying, "Me too…I thought it was a show too…darn it I would love to see that show."
Here's another comment from a disappointed fan: "a pod cast? I thought it was their own show hope they get a show cause I don't listen to no pod casts."
Perhaps fans shouldn't be too disappointed though. In the replies, Jax also commented. he said, "be patient it's all happening as scheana always says."
Be sure to catch up on everything happening with the Bravo cast right now. Come back here often for more Vanderpump Rules spoilers, news, and updates.