Coronation Street Spoilers: Amy Barlow Finally Reports Her Rape To The Authorities
Coronation Street spoilers, news, and updates tease that Amy finally speaks her heart out regarding her alleged intimate moment with Aaron.
In the previous episode of the longest-running soap, Amy joined a night out alongside Summer Spellman to celebrate Aaron's promotion. The moment turned sour when the couple got into an argument when Summer realizes that her boyfriend still connects with his ex-lover. Amidst the chaotic moment, Amy dismissed herself from the circle when she remembered her kiss with Aaron as they were getting ready to go out.
Thinking about it, guilt started to devour Amy as Summer is her friend. On the other hand, Aaron followed Amy home when his intense conversation with Summer became too much for him. In the apartment, the two teenagers played drinking games until they were both drunk and dizzy. Meanwhile, Amy threw herself in bed as she already felt the punch of liquor.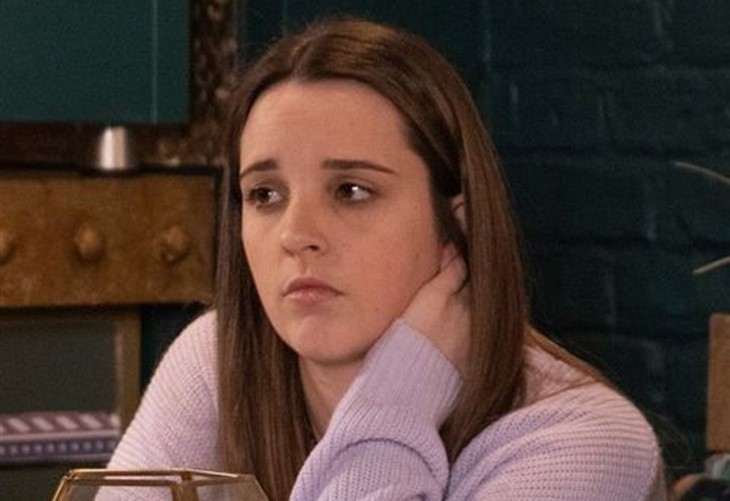 On the other hand, Aaron joined Amy in bed and kissed her, but she rolled away from him. However, due to the amount of alcohol, the teenage woman almost lost her senses. Taking advantage of the moment, Aaron decided to get intimate with Amy without her knowledge.
Coronation Street Spoilers – Amy Barlow Reveals a Bombshell to Her Parents
In the upcoming scenes of "Coronation Street," Amy comes clean to her parents about her traumatic experience with Aaron. It all starts when Summer confronts Aaron about Amy's message she saw from the man's phone. The youngster then lies to his girlfriend, saying that he had a one-night stand with Amy following their breakup.
Though he explains that they both regret the thing, Summer still approaches Amy and madly talks about the matter. After her intense conversation with her friend, Amy then rushes to her parents and emotionally shares her drunk night with Aaron. As a result, Steve and Tracy accompany their daughter to the police station to report the issue.
Later in the week, Summer speaks angrily to Amy and forces her to apologize. When the youngster explains the real scenario, Summer is still not convinced. Moreover, when DS Swain interrogates Amy, the teenager is having a hard time answering the questions, making her feel guilty about the situation.
Will Amy succeed with her legal issue? Will she be able to have Summer's trust again?
Coronation Street Spoilers – Elle Mulvaney Talks About Her Storyline in the Cobbles
In her recent interview with Digital Spy, Elle Mulvaney stated that she wants Aaron to admit his mistake and acquire the justice her character deserves. Moreover, she stated what her onscreen parents feel after knowing about her traumatic experience. "They are going to be heartbroken when they find out and that'll manifest in different ways between them both because they don't know what to do, it's out of their hands," she uttered.
Be sure to catch up on everything happening with Coronation Street right now. Come back here often for Coronation Street spoilers, news, and updates.