Are Meghan Markle And Serena Williams No Longer Friends?
When it comes to Meghan Markle, it seems like it's very hard trying to figure out who is still on her best friends list, and who is not. That's because the list seems to change every month.
And while there was a time in which the Duchess of Sussex seemed to be very close with tennis champion Serena Williams, that doesn't seem to be the case anymore. Keep reading below for everything you need to know.
Are Meghan Markle And Serena Williams No Longer Friends?
Serena Williams is currently expecting her second child with her husband, Alex Ohanian. The couple recently had a joint gender reveal and baby shower, where she found out that she's expecting another baby girl.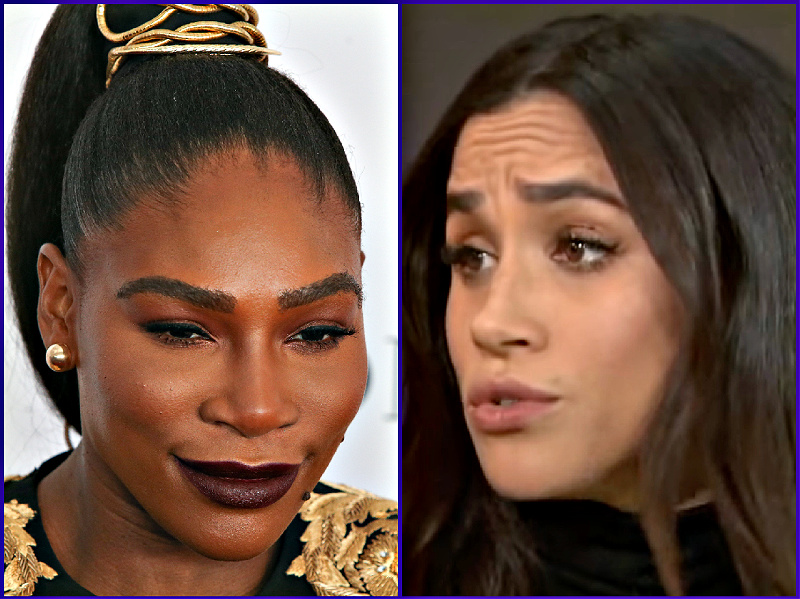 And while the news is certainly exciting, a lot of people couldn't help but notice that there were two very important people that were not in attendance at the party: Meghan Markle and her husband, Prince Harry.
Now, both Meghan and Serena have made it no secret that they both adore one another and have always considered themselves to be close friends. But could something have happened recently? Maybe.
While some people have pointed out that Harry and Meghan live in California and Serena and Alex are based in Florida, it's not like the Sussexes couldn't hop on a private jet and make the trip to South Florida to help mark what was a very special occasion for the couple, right?
After all, many people did make the trip to New York City when Meghan Markle had her baby shower when she was pregnant with Archie back in 2019.
Why Was Meghan A No Show At The Baby Shower?
Of course, there might be a number of good reasons why Meghan was not at Serena's baby shower. But at the same time, it's been quite a few years since the two have been photographed together, whether it be in public or behind closed doors.
Now, whether or not Meghan and Serena are still friends, or if their friendship has cooled down, remains to be seen but for now Meghan's absence has given her critics a good reason to raise their eyebrows over this.
Tell us, what do you think of this story? Drop us a line in our comments section below with your thoughts. Also, don't forget to come back right here for all the latest news and gossip about all of your favorite British royals, Hollywood actors, and reality television stars. We've got you covered.
Editorial credit: a katz / Shutterstock.com