Meghan Markle Enjoys 42nd Birthday Without Prince Harry!
Royal family news reveals that Meghan Markle wanted to enjoy her birthday without toting along her version of a Ken doll, hubby Prince Harry.
And so the Duchess of Sussex celebrated by spending time with actress Portia De Rossi and a few girlfriends. However, Meghan also devoted the full week of her birthday to other fun activities.
Find out how Meghan celebrated her 42nd birthday. And learn how a bachelorette group got involved. Get all the details below.
Meghan Markle Celebrates Birthday Without Harry
Although turning 42 doesn't exactly constitute a milestone birthday, Meghan Markle devoted the full week of her birthday to a variety of activities.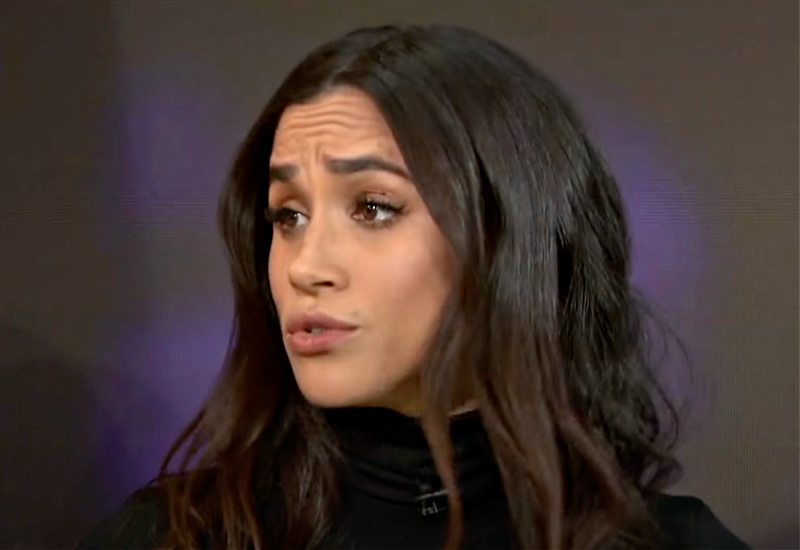 But the main one involved the Duchess of Sussex enjoying viewing the Barbie film with her friend Portia De Rossi and some other girlfriends.
And an insider told Page Six that Meghan and her pals headed to a Santa Barbara, California theater to view the popular feminist film starring Margot Robbie.
However, Prince Harry stayed at home, spending time with their children at their $14 million Montecito mansion. And while Harry played with the kids, Meghan later met up with more friends at the chic San Ysidro Ranch hotel in Santa Barbara.
But the Duchess of Sussex did take time to pose for pics and videos with a bachelorette group celebrating at the hotel.
"Meghan went over to wish the bride good luck," shared an observer. And while the Duke of Sussex, 38, stayed behind, he did take his wife out to dinner. Meghan and Harry chose a celebrity hot spot, Tre Lune, in Montecito.
Sending the happiest birthday wishes to Rachel Zane herself, Meghan Markle 🥳❤️ pic.twitter.com/JcBXy4OilY

— Suits (@SuitsPeacock) August 4, 2023
Prince Harry Treats Meghan Markle To Dinner At Hot Spot
Meghan and Harry went with their friend Matt Cohen to Italian restaurant Tre Lune for her birthday. And the cafe that they chose has become a celebrity hot spot.
For instance, Kevin Costner, Kenny Loggins, and Kourtney Kardashian with hubby Travis Barker all enjoy going there. And the Duchess and Duke of Sussex "enjoyed their food and had a nice time," a source told People.
However, Markle did break a tradition with this birthday. Because previously, the Duchess of Sussex always celebrated her birthday privately with just family. But while Meghan has developed a circle of friends recently, Harry lives a "very different" life, said an insider.
Prince Harry often rides his bike or spends time at the beach. But he doesn't go alone. The Duke of Sussex likes to take his dog Pula with him.
And a neighbor revealed that during a beach visit, "The cutest dog dropped his ball by me. And I looked up to ask the owner if I could throw it, and it was Prince Harry. He said, 'Of course,' and made small talk while I played and pet the dog. It was so cute."
Tell us what you think. What do you feel it means that Meghan Markle celebrated her birthday without Prince Harry? And after you share your views, check back on our site for more royal family news.