British Royal News: Samantha Markle Sparing No Expense In Her Lawsuit Against Meghan Markle
British Royal News suggests that Samantha Markle is ready to go to war – and by that, we mean she's ready to take out her estranged sister Meghan Markle in a court battle that no one in the royal family has seen yet.
In fact, there's a new report that says Samantha is sparing no expense in order to help clear her name as she believes that Meghan has defamed her in order to protect her "rags to riches" story, which she says is not true at all. Here's what you need to know.
British Royal News – Samantha Markle Sparing No Expense In Her Lawsuit Against Meghan Markle – Prepared To Drag Half Sister In Court
According to the Daily Mail, Samantha made her first virtual court appearance in Florida in her defamation lawsuit against the Duchess of Sussex.
As many fans probably know by now, Meghan has tried to stop the deposition from happening but got denied by a judge. And now Samantha is using this opportunity to get what she believes is the truth out once and for all.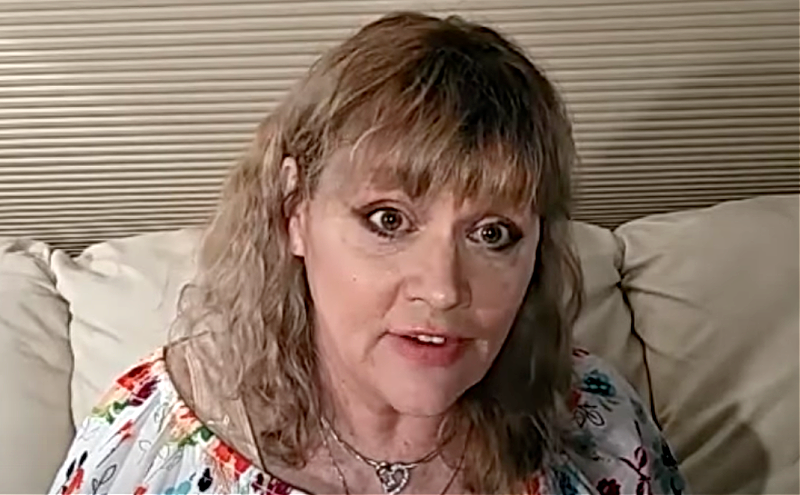 Samantha's lawyer Peter Ticktin says that the biography Finding Freedom portrays a false narrative about Meghan Markle and her education. He said, "She got caught. She was lying about her education, that she was getting all these scholarships. Her father paid for her education for goodness sakes, and she got caught with this lie. Why else is she putting her sister down? Why else is she putting her father down?"
British Royal News – What's Next For Meghan Markle?
He continued, "Why else is she denying her family who has done nothing but good to her all her life? She never had a problem with them at all. She's denying them to cover up that she made up this narrative that she went from rags to riches which is nonsense, probably not even realizing the harm she would do to her sister."
Meghan's lawyer said that Ticktin's comments were inappropriate for a courtroom. He fought back by saying, "Don't make a federal case out of it. Not every perceived slight ought to be litigated and that's true here. Plaintiff is taking issue with Meghan's own impressions of her own childhood growing up but that's not a proper subject matter for a court of law. The statements at issue here are not defamatory as a matter of law… the right to voice opinions and even criticize are guaranteed by the First Amendment."
So far Meghan Markle herself has not made any comments about the matter.
Tell us British Royal Family fans, how do you feel about this story? Contribute to the buzz by dropping us a line with your thoughts in our comments section below. We'll make sure to update you with all of the latest information about King Charles, Prince William, Kate Middleton and the rest of the firm right here.