Jen Shah Preps For Prison By Getting Two New Tattoos: 'Jail Aesthetic'!
Jen Shah began her career on Real Housewives Of Salt Lake City (RHOSLC) flaunting her wealth. And that included her trademark over-the-top expensive fashion and lifestyle. But then Jen faced charges for wire fraud.
And after receiving a prison sentence that begins this month, Shah decided how to prep. Stunning fans, the RHOSLC alum chose not just one but two huge tattoos to accompany her to jail. Find out about Jen's new ink. And learn how fans reacted below.
Jen Shah Chooses Tattoos As Perfect Prison Prep
Real Housewives fans have speculated about how Jen Shah would spend her time prepping for prison. But none guessed Shah's decision that tattoos seemed like a good idea. However, just a few days before the Real Housewives of Salt Lake City star faced the start of her six-and-a-half year prison sentence for wire fraud, Jen opted for new ink, noted Page Six.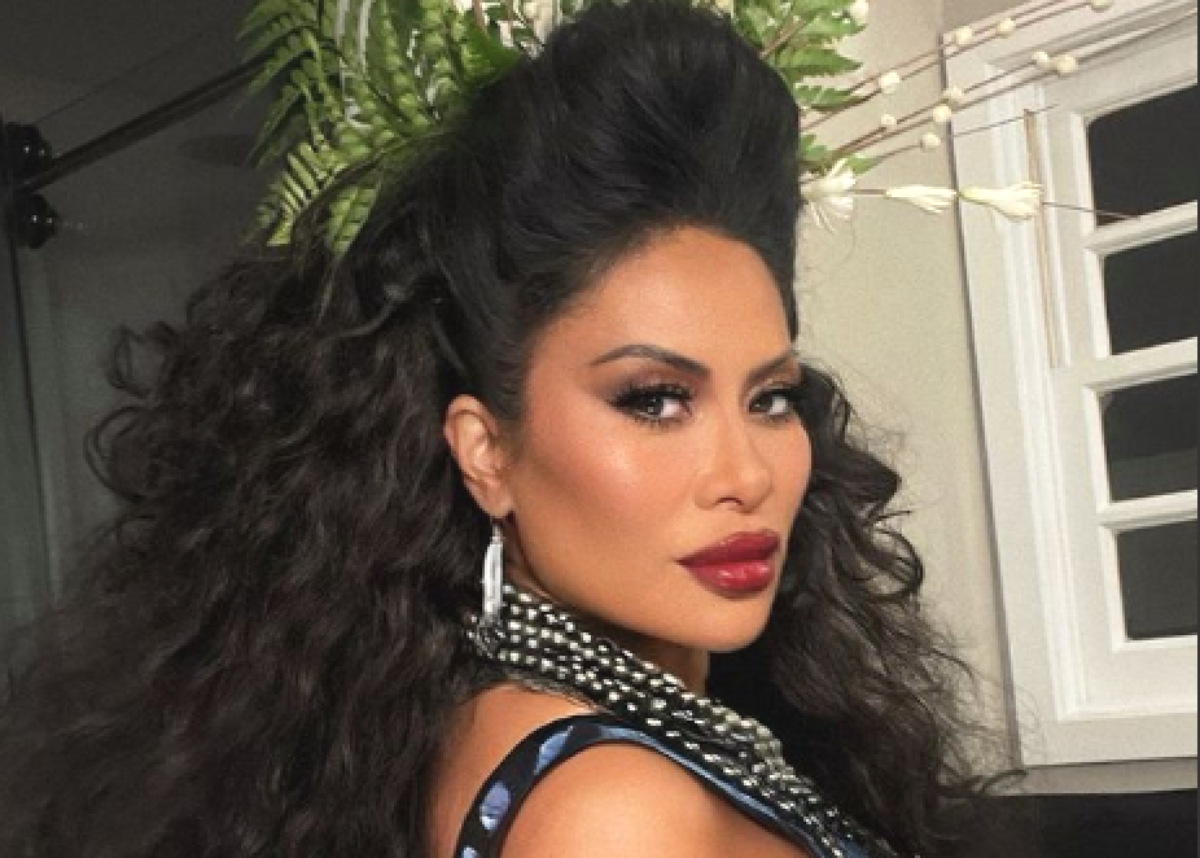 And the 49-year-old reality TV star chose one tattoo for her right arm and one for her left. On her left forearm, Jen now bears the word Keiki, the Hawaiian term for child or baby. And on her right arm, Shah opted to showcase the names of her husband, Sharrieff Shah, and her sons Sharrieff Jr. and Omar.
But fans couldn't resist commenting on Shah's pre-prison prep. For instance, one Reddit commentator shared, "I'm just shock by how big. It's literally a full forearm tattoo of text?? does Jen have ANY other tattoos?" And another joked, "She's trying to fit into the jail aesthetic so of course tattoos are part of the prep."
Real Housewives Alum Jen Shah Heads To Life Behind Bars
Because of Jen flaunting her new tattoos, fans kept trying to figure out her reasoning. And one thought that they knew. "I'm imagining Jen googling "how to make friends and influence people in jail," theorized the Real Housewives star's follower.
Shah heads to prison after her arrest in March 2021. Charges included heading up a nationwide telemarketing scheme that targeted thousands of people. And Jen reportedly focused on the elderly.
However, after first trying to claim her innocence, Shah stunned with a last minute switch to a guilty plea. And Jen's lawyer claimed, "Shah deeply regrets the mistakes that she has made." But just a few days later, the Real Housewives alum shared a message about the "truth" on her Instagram Story.
'RHOSLC' Star Jen Shah Gets Tattoos Ahead of Her Prison Sentencehttps://t.co/Dvm9NNyF1Y

— PopCulture.com (@PopCulture) February 16, 2023
"There's something about a woman with a loud mind that sits in silence, smiling knowing she can crush you with the truth," read Jen's cryptic comment. However, Shah later shared that she will not share her truth with Andy Cohen. "I will not be doing the 1:1 with Andy Cohen and Bravo," announced Jen on Instagram.
"I would rather remain silent and wait until I am able to accurately share my story than continue having complete lies and misrepresentations about me smeared across headlines," she added. But regardless of her silence, Jen still owes $6.5 million in restitution. And when she finishes her years behind bars, she must begin a mental health treatment program.
Tell us what you think. How do you feel about Jen Shah choosing tattoos as her pre-prison prep? And after you share your views, check back on our site for more reality TV news.