Here's Why the Royals Were Laughing in Their Family Photo for Prince Charles' Birthday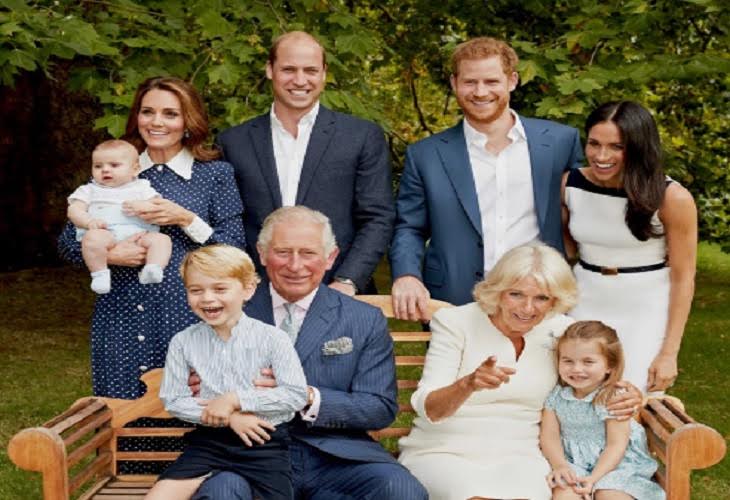 For Prince Charles' 70th Birthday, Clarence House released two official photos featuring the prince and his family. The first photo shows the royals in their signature proper stance, while the second one depicts them as a down-to-earth, normal-looking happy family.
In the picture, everyone is laughing–from Prince Charles to his wife Camilla Parker-Bowles, Prince William, Kate Middleton, Prince Harry, and Meghan Markle. The children, especially Prince George, are also giggling in laughter. So what made the royals crack up during their photo shoot?
According to Us Weekly, an insider revealed that the culprit behind everyone's giggles was no other than the royal nanny, Maria Teresa Turrion Borrallo. Ms. Borrallo has been with Prince William and Kate Middleton's employ since Prince George was just a baby.
During the photo shoot, the nanny reportedly stood next to photographer Chris Jackson and started making "silly faces" to get the children's attention. Not only did she put everyone at ease, but she also made the shoot more relaxed. According to the source, the shoot took only 15 minutes.
🎄 "If it's not too early…Merry Christmas to you all!"

The Duchess of Cambridge, at a Christmas Party hosted by her and The Duke of Cambridge at Kensington Palace, for families and children of deployed personnel from @RAFCGY and @RAFMarhamMedia serving in Cyprus pic.twitter.com/4qQB4AgPgQ

— Kensington Palace (@KensingtonRoyal) December 4, 2018
According to Cosmopolitan, Nanny Maria is in her 40s and has quite an impressive resume. She trained at a prestigious school for nannies and has a ton of experience. She also took self-defense, defensive driving, and anti-terrorism techniques courses. Prince William and Kate Middleton's children are said to be fond of Nanny Maria, who now cares for all three of them.
Meanwhile, the Palace also released a couple of outtakes from the fun-filled photo shoot. One of them features the newest royal baby, Prince Louis, reaching to touch his grandfather while everyone is obviously smitten by his antics. Another picture shows Prince Charles carrying the seven-month-old in a loving grandfather pose.
Next year, the royal family will welcome another grandchild–Prince Harry and Meghan Markle's firstborn. According to sources, Meghan was already pregnant when the pictures were taken although she hasn't announced it yet, even to the royal family. Prince Charles' birthday shoot took place in September, and Prince Harry and Meghan didn't make their announcement until mid-October.