Meghan Markle Leaves Prince Harry At Home To Hike After King Charles' Coronation
Royal family news has focused on King Charles' coronation. But Meghan Markle decided to ignore the overseas events from the sanctuary of her California mansion. And instead, the Duchess of Sussex celebrated her son Archie's birthday.
However, Prince Harry rushed back to return to his family right after the coronation. But despite Harry's devotion, Meghan then headed out for a hike without her hubby. Get all the details below.
Meghan Markle – Hikes Without Harry
While the world watched King Charles' coronation, Meghan Markle focused on what she viewed as the real priority: Her son Archie's fourth birthday. And after enjoying birthday cake with her little boy, Meghan decided to exercise away those calories. Spies noticed Markle hiking near her California without Harry after snubbing the coronation events overseas, according to Page Six.
The 41-year-old royal mom of two hiked for 40 minutes on Sunday morning. But Harry and the couple's children, Archie and 1-year-old Lilibet, remained in their $15 million dollar mansion. However, the Duchess of Sussex didn't hike alone. And her friends Markus Anderson and Heather Dorak hiked with her.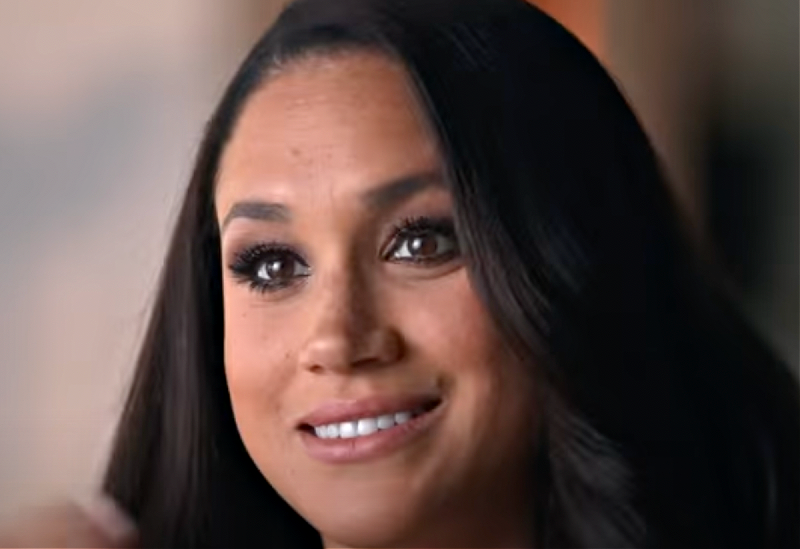 Meghan tried to hide from paparazzi by wearing enormous sunglasses, a scarf, and a hat. She also sported a blue top, active-wear slacks, and brown hiking shoes. A green jacket tied around her waist offered an option if it got cold.
Markle went for that hike amid ongoing questions about why she did not attend King Charles III's coronation. However, some insiders cited her son Archie's birthday as the reason. And an insider explained, "There was no way that Meghan was going to miss her son's birthday."
Meghan Markle Takes a Hike Without Harry Day After Charles' Coronation https://t.co/AlU7HnoZro

— TMZ (@TMZ) May 7, 2023
Meghan Markle – Protects Her 'Peace' By Snubbing Coronation
However, royal biographer Omid Scobie believes that Archie's birthday didn't constitute the only reason for Meghan to skip the coronation. And instead, he believes she avoided it to "protect her peace. She is aware just how much of the spotlight goes on her when she sets even a foot near the story. It's portrayed as intentional. Should she come over and just stand next to her husband, the commentary and the narrative of the day would have been very different."
But Prince Harry did steal at least part of the coronation spotlight. And the 38-year-old Duke of Sussex rushed back to California from London in order to help participate in his son's 4th birthday. However, the Palace's statement on the situation sought to avoid taking sides. "The Duke of Sussex will attend the Coronation service at Westminster Abbey on May 6th," stated a Palace spokesperson. "The Duchess of Sussex will remain in California with Prince Archie and Princess Lilibet."
Tell us what you think. How do you feel about Meghan Markle leaving her family at home to hike with friends after snubbing the coronation? And after you share your views, check back on our site for more royal family news.