Meghan Markle Manages To Do This Ahead Of Kate Middleton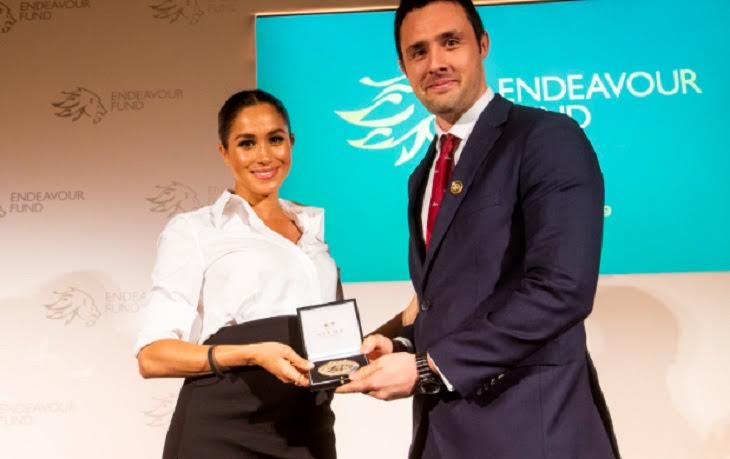 It looks like Meghan Markle has managed to upstage Kate Middleton by being the first member of the British royal family to do this in decades. There's a new report that says the Duchess of Sussex along with her husband Prince Harry will be the first couple to visit Morocco in decades, following in the footsteps of Queen Elizabeth. As a matter of fact, Harry and Meghan will be the first royal couple to visit the country on an official visit in over 40 years.
Even though the Duke and Duchess of Cambridge have taken plenty of international state trips in the past, they are yet to visit Morocco together. Harry and Meghan will be there later this month in what many people are calling a very exciting 3-day visit. It will also be the last trip that Meghan takes as she is currently seven months pregnant and expecting her first child in late April. The couple will be traveling from February 23rdto February 25th.
An official told People Magazine, "It will build on the close relationship between the U.K. and Morocco. The Duke and Duchess are looking forward to the visit which will highlight the vital roles that girls' education and youth empowerment are playing in, and shaping, modern Morocco."
"You do not have to be defined by your injury or disability. You may not realise or appreciate it yet, but do not underestimate the incredible impact you are having on those around you, by simply being yourself." — The Duke of Sussex, at last week's #EndeavourFundAwards pic.twitter.com/5s19qtCbW1

— Kensington Palace (@KensingtonRoyal) February 11, 2019
The last time 92-year-old Queen Elizabeth visited Morocco was back in 1980. During their trip, the Queen of England along with her husband Prince Philip attended a number of state dinners. Many royal fans are excited about Harry and Meghan's trip mostly because they can't wait to see what kind of styles the Duchess will wear. Of course, they also can't wait to see her growing baby bump too as this might be the last time that Meghan is seen during an official royal engagement.
So far Buckingham Palace has not made any comments about Prince Harry and Meghan Markle's Morocco itinerary. In the meantime, let us know what you think in our comments section below. And as always, come back to Celebrating the Soaps for all the latest news and updates right here!