Meghan Markle Opens Up For The First Time About Her Baby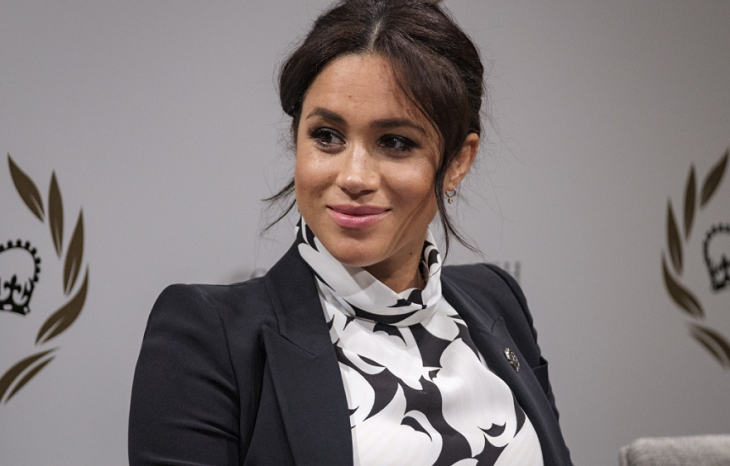 Meghan Markle has opened up about her baby for the very first time in public. During an open panel discussion during an for The Queen's Commonwealth Trust last week, the Duchess of Sussex spoke with a group of influential women about issues that affect the female population today. Meghan, along with her husband Prince Harry, are currently expecting their first child together.
During the panel discussion, the Duchess of Sussex spoke about feminism, a subject that she is both familiar with and passionate about.
She was joined by singer Annie Lennox, model Adwoa Aboah, former Prime Minister of Australia Julia Gillard, founder of Let us Learn Chrisann Jarrett and Angeline Murimirwa, executive director of the Campaign for Female Education in Africa and cofounder of CAMA.
🇨🇦🇬🇧 The Duke and Duchess meet young Canadians working in fashion, the arts, business and academia.

Le duc et la duchesse rencontrent des jeunes Canadiens qui œuvrent dans les domaines de la mode, des arts et des affaires et dans le monde universitaire.#CommonwealthDay pic.twitter.com/Azv7mHNybu

— Kensington Palace (@KensingtonRoyal) March 11, 2019
Meghan Has High Hopes For Her Baby Son Or Daughter's Future
Meghan said that while she doesn't know if she's having a boy or girl, she has high hopes for her baby in the future. She also said that she thinks the little tot is already giving her some very convincing signs when it comes to his or her views!
When asked about her pregnancy, Meghan replied with: "Very well. It's funny, I'd actually been joking these past few weeks I'd seen this documentary on Netflix about feminism and one of the things they said during pregnancy was 'I feel the embryonic kicking of feminism.' I loved that. So boy or girl, whatever it is, we hope that that's the case."
Duchess Of Sussex Is Due The Last Week In April
We have a feeling that Harry and Meghan's baby will not only be super cute, but incredibly smart, too! The Duchess of Sussex said back in January that she is due during the last week of April. In the meantime, drop us a line with your thoughts in our comments section below.
And as always, come back to Celebrating the Soaps for all the latest news and updates on Prince Harry, Meghan Markle's pregnancy and the rest of the royal family right here!
Visit our dedicated Celebrating The Soaps Meghan Markle page for all the latest news, interviews and photos!