Meghan Markle Reportedly Hired A Birthing Partner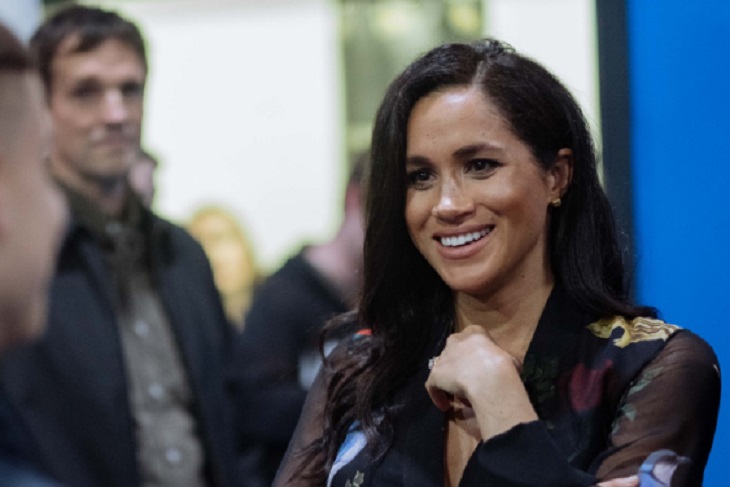 It sure does look like Meghan Markle is doing things differently behind closed doors at Kensington Palace. As a matter of fact, there's a new report that says the Duchess of Sussex has reportedly hired a birthing partner while her husband Prince Harry is getting 'coaching' lessons to help during her labor. Here's what you need to know.
According to Us Weekly, Meghan is clearly making her own rules when it comes to her pregnancy and her birthing plan. In other words, it's nothing like what Kate Middleton experienced when she gave birth to her three children at Lido Wing at St. Mary's Hospital in London. Instead, Meghan has reportedly hired a birth partner, which is something that no one in the royal family has done before.
Reports indicate that her doula is named Laren Mischon. She is a 40-year-old mother of three and she will be there to hold Meghan's hand and guide her through the birth. Her job will be to help Meghan deal with the stress and worry of the birth every step along the way. She will also be guiding her breathing exercises and positions during labor. If that weren't enough, she's also supposedly coaching Prince Harry on how to take care of his wife during the entire labor process, too.
So far Meghan Markle herself hasn't made any comments about her pregnancy, although she did hint that she is due during the last week of April. We can't wait to find out if she and Harry are having a little prince or a little princess. Talk about exciting times, indeed! In the meantime, let us know what you think by dropping us a line with your thoughts in our comments section below.
The Duke of Sussex is President of the @QueensComTrust, which uses its network, platform and experience to enable young leaders to realise their dreams and hopes for the future: https://t.co/VuIrutpuRN pic.twitter.com/Jis8bj7Spd

— Kensington Palace (@KensingtonRoyal) February 4, 2019
And as always, don't forget to check back with Celebrating the Soaps for all the latest news and updates on Prince Harry, Meghan Markle's pregnancy and the entire royal family right here!