Meghan Markle Thought She Could "Run" The Royal Family, Without Harry She's "Nothing"
British royal family news divulges that Prince Harry and Meghan Markle dropped their Megxit stink bomb in 2020, and today their dumpster fire is visible from space.
One royal expert is spilling what she knows about Meghan Markle's ambition being behind the disastrous move. Keep reading to find out what biographer Angela Levin knows about why the Markles really left the kingdom.
Royal Family News: Harry's Biographer Tells Her Truth
Levin wrote a biography of the Duke of Sussex titled Harry: A Biography of a Prince. She was given close access to him while she wrote it and got to know Harry as well as anyone.
According to her, Harry and Meghan failed as royals because the basic cable actress expected to "run" the royal family and was unable to assimilate into the royal family.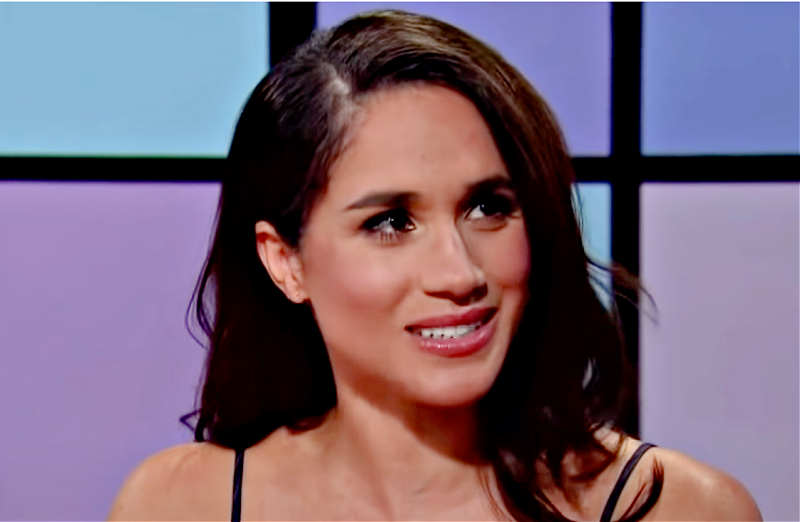 She told Paul Murray on Sky News Australia: "[Meghan] doesn't like to be told. She is someone who always thinks she knows better. That was the problem in the British royal family. [Meghan] thought she knew how to run it in a modern way and better than anyone."
Royal Family News: Meghan Wanted to Run Monarchy
In case you're not sure, Meghan's biggest accomplishment was being on a cable show called Suits. She is a commoner but more importantly had next to no experience doing anything of real significance; tearing the royal family to shreds doesn't count.
Even worse, according to Levin, is her inability to take accountability. The biographer stated that Meghan "wouldn't ever say 'I made a terrible mistake … She'd never say 'It was my fault.' Subsequently, it's always somebody else's. It's always passed onto someone."
Royal Family News: Meghan's Inability
Levin is spot on about Meghan's inability to accept reality if the rumor about how she and Harry have accounted for their failures is true. Sources report that the terrible two blame their lives on matters outside their control, such as Queen Elizabeth dying in September 2022. Really.
The royal expert added that she did not enjoy Netflix's Harry & Meghan a docuseries all about the couple. "I think there is something quite repulsive about tearing a family apart. Even worse if it's the royal family. It's a horrible thought to think one would dance, clap and drink champagne about that."
Tell us royal fans, is Levin right about Meghan's ego, or she is way off base?
Be sure to catch up on everything happening with the royal family. Come back here often for royal family news and updates.