Meghan Markle Took Over A Children's Reading Session At Invictus Games
British royal family news discloses that Meghan Markle made sure to lap up all the attention she could at the Invictus Games held in Germany last week.
She was onstage for the final closing ceremony, blowing kisses to the athletes and milking her close-up for all the juice she could possibly squeeze from the event meant to honor wounded athletes—not former basic cable actresses.
Nonetheless, Meghan has never met a PR op she wouldn't co-opt, and she actually commandeered a private children's reading session before she let go of the spotlight on Saturday night.
Royal Family News: Meghan and The Spotlight
According to the Daily News, the Diva Duchess "read from the book 'Rosie Revere, Engineer' by Andrea Beaty to a handpicked group who sat entranced on bean bags." The kids were dressed appropriately, Meghan, not so much.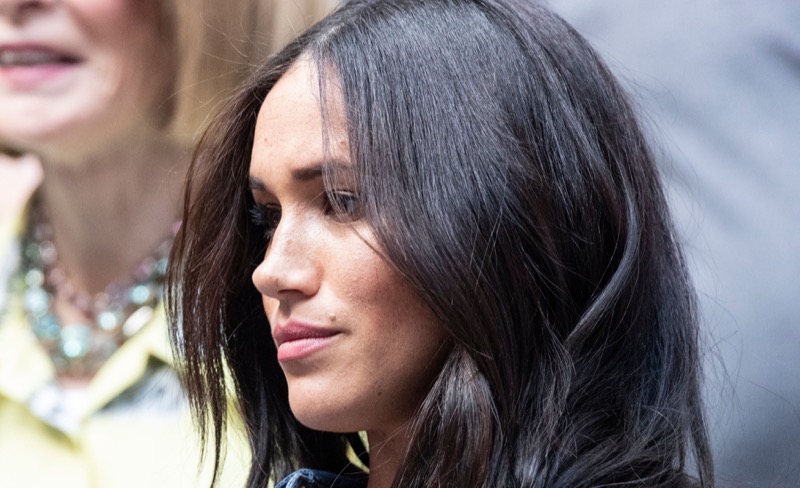 Harry's wife wore a £260 pair of pants, £545 Aquazurra stilettos, and kept on her £580 trench coat from Cuyana.
She once again chose to wear a neutral palette, a curious choice after claiming the royal family victimized her by forcing her to wear neutral shades. Whatever. Recollections may vary …
Afterward the failed princess tested the kiddos on what they learned from her.
Royal Family News: Meghan Tests Little Kids
The kids were barely school age but Meghan insisted they debate the theme, 'if it does not work, then try again.' Actually that makes sense, given her inability to stop flogging her in-laws.
The outlet reported that the "reading session took place in an area reserved for friends and family of competitors. Several parents also sat in on the afternoon session."
The parents, and lots of handpicked photogs ready to snap Meghan looking very overdressed and imperial in beige.
Royal Family News: Meghan Steals the Spotlight
The book Meghan read, Rosie Revere, Engineer "is an illustrated tale of a girl and her dream to become a great engineer …
Afraid of failure, she hides them away under her bed. Until a fateful visit from her great-great-aunt Rose, who shows her that a first flop isn't something to fear—it's something to celebrate."
Later Meghan stole the athletes' thunder at the closing ceremony when she hugged an athlete "draped in the American flag as she took centre stage on the final day of the Invictus Games today."
She also refused to leave the stage when the musical act came on, hanging on to the singer's hand as he tried to croon. Meghan is nothing if not determined?
Be sure to catch up on everything happening with the royal family. Come back here often for royal family news and updates.
Editorial credit: lev radin / Shutterstock.com