Meghan Markle Tried To Steal The Spotlight From Prince Harry At The Invictus Games
Meghan Markle is trying to steal the spotlight form her husband, Prince Harry. At least that's how one royal critic is putting it. Keep reading below for everything you need to know.
Meghan Markle Is Trying To Steal The Spotlight From Harry At The Invictus Games
According to the Daily Mail columnist Andrew Pierce, he certainly believes that Meghan Markle is making the Invictus Games all about 'her' based on the few photos that he's seen so far.
While there's no doubt that the Duchess of Sussex gets a lot of attention everywhere she goes, some critics believe that Meghan should have stayed at home just so the spotlight could have remained on the athletes and not her.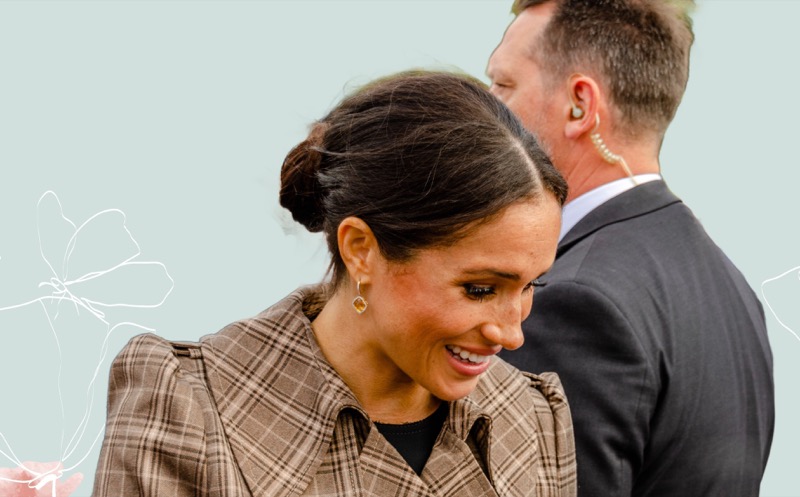 He even said that the speech Meghan made during a glitzy reception at the games was all about her.
Pierce put it this way, "All about drawing attention to her, Meghan Markle, the former actress, the beautiful princess, the duchess – all about her, very little mention of the Invictus Games, servicemen and women."
The royal critic then said he can't help but wonder how Prince Harry deals with his wife' behavior behind closed doors. By now he's probably noticed that his wife keeps on pushing her way in front of him.
At least, that's how it looks like from the outside in. Whenever Meghan is there, the attention is always on her, what she's doing, what she's wearing, and who she is talking to.
Meghan Wants To Be In The Spotlight
He continued, "Yet again, she is eclipsing and overshadowing Prince Harry – why does he put up with it? Good luck with the Invictus Games Prince Harry, I hope they go well, I really do, they are a great cause. But your wife, as ever, is doing nothing to promote you or the games."
So far Meghan Markle herself hasn't made any comments about the criticism. Now, if she continues to hog the limelight as she has been doing remains to be seen. But then again, if Meghan were to stay home, the critics would probably slam her for not supporting her husband at the games.
It seems like no matter what she says or does, Meghan just can't win. Watch this space as we have a feeling there is so much more juicy royal drama to come.
Tell us, what do you think of this story? Drop us a line in our comments section below with your thoughts.
Also, don't forget to come back right here for all the latest news and gossip about all of your favorite British royals, Hollywood actors, and reality television stars. We've got you covered.
Editorial credit: NataliaCatalina.com / Shutterstock.com