This Was The Moment Meghan Markle Didn't Want To Be A Royal Anymore
Apparently, it all had to do with a photo snub. There's a new report that says Prince Harry and Meghan Markle knew that they didn't want to be royals anymore after they were supposedly snubbed from a photo that only a few selected senior royals were in back in 2020. Here's what you need to know.
Royal Family News: This Was The Moment Meghan Markle Didn't Want To Be A Royal Anymore
A photo that only had Queen Elizabeth, Prince William, Prince Charles at the time and young Prince George was the breaking point for Prince Harry and Meghan Markle.
Soon after the photo was released, Prince Harry and Meghan Markle had announced that they were stepping down from their positions as full-time royals. This was back in January 2020.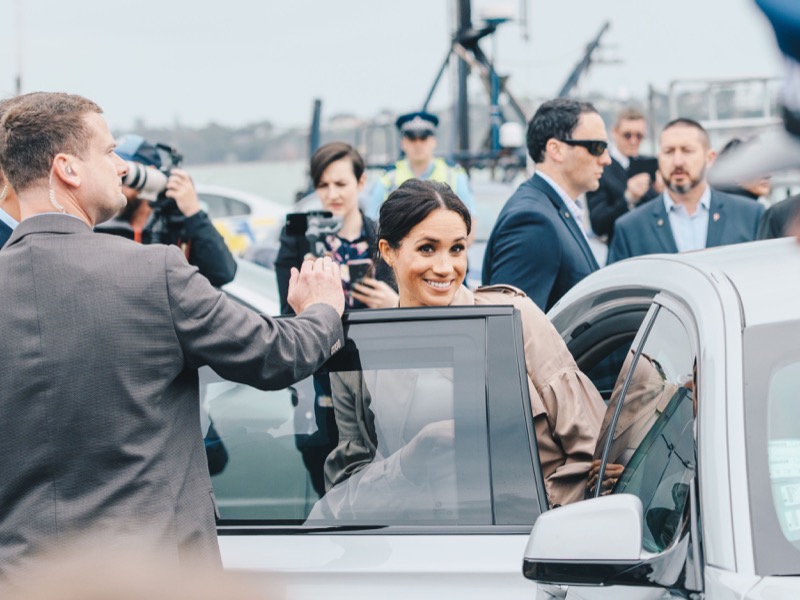 According to royal author Andew Morton, he says that the photo left Harry and Meghan with a bad taste in their mouths. He writes about the moment in his new book, Meghan: A Hollywood Princess.
He says, "The royal couple suspected that the entire institution was conspiring against them. As they saw it, the evidence was all around them. The unspoken code was straightforward: the future of the monarchy was assured, with or without Meghan and Harry."
Royal Family News: Harry And Meghan Were Snubbed
Two days after the photo was released, Harry and Meghan called it quits with the royal family.
They released a statement at the time that said, "After many months of reflection and internal discussions, we have chosen to make a transition this year in starting to carve out a progressive new role within this institution.
We intend to step back as 'senior' members of the Royal Family and work to become financially independent, while continuing to fully support Her Majesty The Queen. It is with your encouragement, particularly over the last few years, that we feel prepared to make this adjustment."
Now, whether or not that photo helped Harry and Meghan make their decision about their future is anyone's guess. But if there's one thing we do know, it's that they certainly did leave the UK and haven't looked back since.
Tell us, what do you think of this story? Drop us a line in our comments section below with your thoughts.
Also, don't forget to come back right here for all the latest news and gossip about all of your favorite British royals, We've got you covered.