Prince Harry And Meghan Markle Said To Be In Full Panic Mode After Latest Takedown
Family Guy's "savage" portrayal of Prince Harry and Meghan is bristling some royal hairs, and the couple are not prepared to take this lying down, or so a close source says.
Last month, the long-running animated program, Family Guy, became the second cartoon to create caricatures of Harry and Meghan.
Prince Harry And Meghan Markle Feel Like They're Not Being Taken Seriously By People
After stepping down as senior working royals in 2020, Harry and Meghan moved to Hollywood and sought to establish themselves as the newest power couple in town.
The goal? A global entertainment brand that will provide fun and educational programs for the family.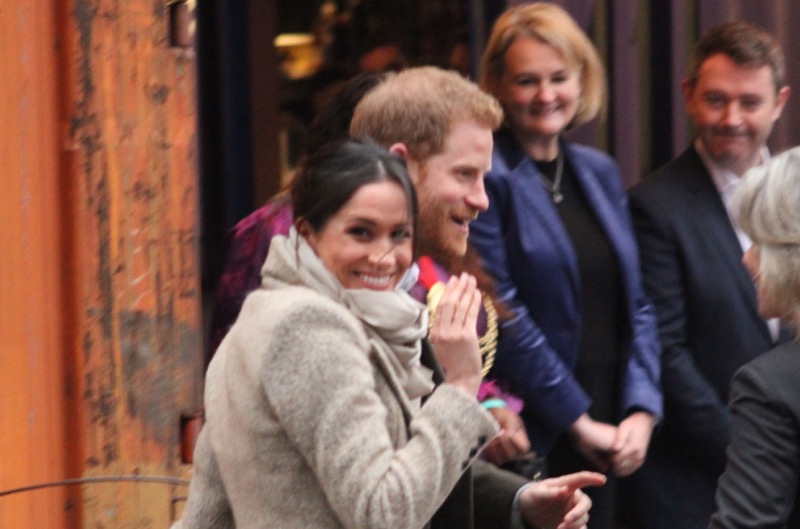 However, even though they started extremely strong, they are no longer still going strong. And the cruel jokes are by no means helping the situation, especially since it makes the couple feel like they've now become nothing more than a laughingstock.
Speaking to Closer Magazine, a close source revealed that Harry and Meghan feel they "can't catch a break."
"Meghan said she won't be humiliated like this and is desperate for a solution. They're in full panic mode," the source said, revealing that Meghan branded the latest caricature as an "attack from inside Hollywood."
"What's hit them hardest and cuts the deepest of all is that it plays up the whole notion they're self-entitled grifters or spoilt brats," they added.
In fact, Meghan reportedly wants this to end so bad that she's pressuring Harry to "swallow his pride and beg for his family's forgiveness."
However, when several media outlets reached out to the Sussexes for comment, they declined to do so.
The episode in question used the Sussexes' rumored $100 million Netflix deal as a punchline and kind of played on Spotify exec Bill Simmons calling the duo "grifters."
Voiced by Seth MacFarlane, the episode showed Peter Griffin on an adventure to become a TV extra to make money. "I'll go it alone, just like Meghan Markle and Prince Harry," he boldly proclaims, before a cut scene shows us cartoon versions of Harry and Meghan lounging in their multi-million dollar mansion.
"Sir, your millions from Netflix for … No one knows what," the butler says, to which Harry replies, "Put it with the rest of them."
Meghan reminds Harry they have to do "our daily $250,000 sponsored Instagram post for Del Taco."
Harry, while wistfully staring off into the distance, says, "I shouldn't have left the made-up nonsense."
Needless to say, the episode went viral and countless memes were born from it.
Be sure to catch up on everything happening with The Royal Family right now. Come back here often for all The Royal Family spoilers, news, and updates.
Editorial credit: Lorna Roberts / Shutterstock.com