Prince William Wants To Work On 'Social Leadership'
Prince William has something new on the agenda. There's a new report that says the Prince of Wales wants to focus less on royal engagements and public appearances and wants to look into more social leadership work instead. Keep reading below for everything you need to know.
Royal Family News – Prince William Wants To Work On 'Social Leadership'
While in Singapore for the Earthshot Awards, Prince William told the Royal Rota that he's soon going to be taking a slightly different direction in his work.
Royal expert and reporter Richard Palmer even wrote on Twitter, "In a short interview with the British print media who have traveled to Singapore with him for four days of events around the Earthshot Prize awards, he singled out his hope of ending homelessness in the UK as an example of his new approach."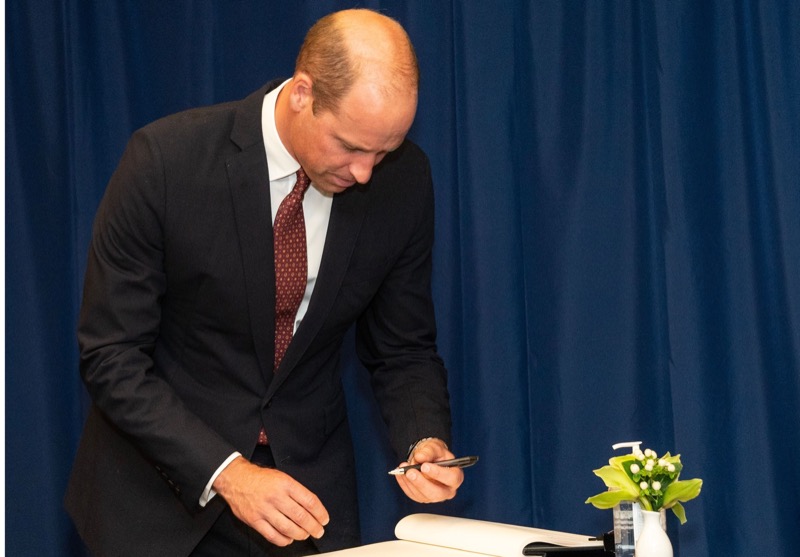 He continued, "Prince William says he wants to go further than his family has done before and provide social leadership that brings real change to Britain and the world. Reflecting on his first year as Prince of Wales, he said he wanted to focus on a smaller number of causes than other royals."
Royal Family News – What's Next For The Prince Of Wales?
Of course, it didn't take long at all for many royal fans and critics to say a lot about the matter.
Some even commented with, "He wants to do what Harry's doing – focusing on bigger projects. Not visiting veterans on Remembrance Day or random British kids playing random sports. That doesn't him the recognition he thinks he deserves!" along with, "Because he wants a fancy title, he wants clout, he wants to look important (but do none of the work for the job). He loves recognition."
Another critic wrote, "William is not going to bring change. Social leadership takes work and William does not like work. How can he spread himself too thin she he does not like working and he is not giving up vacation time. And how come earth shot was planned during Charles opening of parliament."
So far Prince William himself has not made any comments about the criticism, although at this point it's doubtful that anything will be said.
Tell us, what do you think of this story? Let us know in the comments section below.
Be sure to catch up on everything happening with the royal family. Come back here often for royal family news and updates.
Editorial credit: lev radin / Shutterstock.com