Princess Beatrice And Princess Eugenie Have 'No Place' In The Royal Family
So much for getting extra royal help. Even though some senior members like Prince William and Kate Middleton feel inundated with all of their royal work, it seems like they won't be getting any help in the form of Princess Eugenie and Princess Beatrice.
That's because there's no way they will ever be made full-time working royals, or at least not in the eyes of King Charles or the British public for that matter. Keep reading below for everything you need to know.
Royal Family News – Princess Beatrice And Princess Eugenie Have 'No Place' In The Royal Family
One royal commentator by the name of Richard Fitzwilliams believes that King Charles will never make Princess Beatrice and Princess Eugenie working royals even though it's something that their father Prince Andrew has been pushing to make happen for many long years now.
Even though Fitzwilliams thinks that both Eugenie and Beatrice would do a great job, the timing just isn't right for them.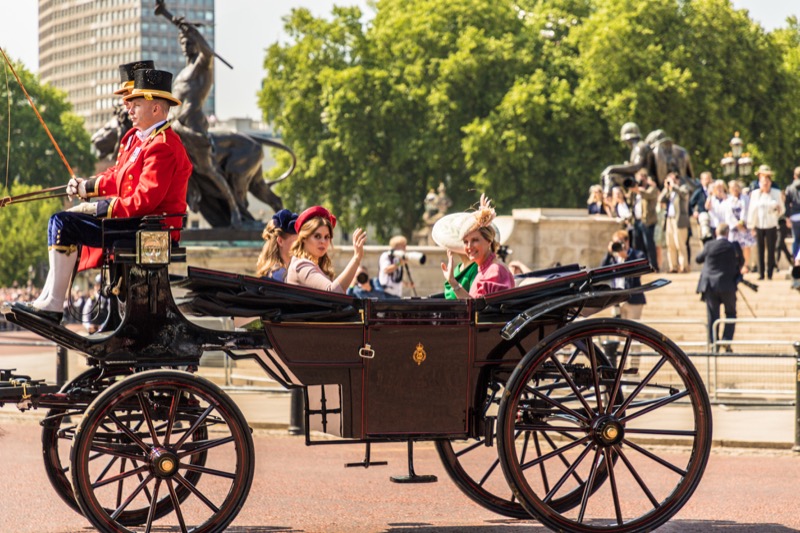 Fitzwilliams put it this way, "I think they would be excellent working royals. However, that is not the entire point. I think they are happy the way they are at the moment in the sense they're happily married, they've got careers, they've got families. But on the other hand, I think they would probably like to increase the amount of work they do."
Royal Family News – What's Next For Eugenie And Beatrice?
He continued, "But having said that, as working royals, you see they would get money from the Duchy of Lancaster.
If they did become working royals, and they do occasional work which is fine, but the problem is of course the link with Prince Andrew. Certainly for the moment, it's unlikely that they would be asked to do more."
The royal expert also added that it's a matter of "gauging public opinion." He explained, "The Palace is reviewing the patronages and we'll have to wait for that review before we know anything. It just seems unlikely there's going to be a change for the time being. Beatrice and Eugenie might very well have done more in different circumstances. But it's always very important to note public attitudes to this."
So far Kensington Palace has not commented on the matter.
Tell us, what do you think of this story? Drop us a line in our comments section below with your thoughts.
Also, don't forget to come back right here for all the latest news and gossip about all of your favorite British royals, We've got you covered.
Editorial credit: Chrispictures / Shutterstock.com