Prince Harry And Meghan Markle Slammed For 'Showing Out' In Germany
It seems like no matter what they say or what they do, Prince Harry and Meghan Markle are just going to get criticized by the British press.
There's a new report that says the Duke and Duchess of Sussex are being accused of supposedly "showing out" during the Invictus Games in Germany.
Apparently, Harry and Meghan are doing everything they can to quell all of the bad press they have generated lately but some people think they might not be doing a very good job at it. Here's what you need to know.
Royal Family News: Prince Harry And Meghan Markle Slammed For 'Showing Out' In Germany
According to GB News, Harry and Meghan are trying to calm the bad press that has been following them everywhere.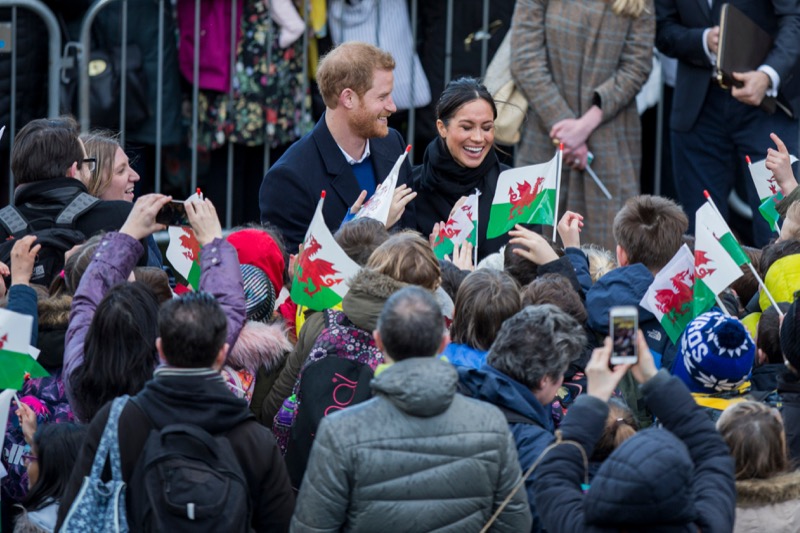 This year has not been a good one for the couple, as they were left embarrassed after their car chase story through the streets of New York City was mocked.
Not only that, but they also lost their $20 million dollar contract with Spotify and Christian Dior also dropped them, too.
If that weren't enough, it's also being said that Netflix has been none too pleased as Harry and Meghan have failed to deliver any good results for them this year.
Now royal expert Kinsey Schofield says that Harry and Meghan are using the Invictus Games as there way to hopefully generate some much needed good press.
She put it this way, "The Invictus Games is giving Prince Harry and Meghan Markle a rare opportunity to bask in the glory of some positive press. They have made an avalanche of poor business decisions and participated in numerous PR opportunities that have left royal watchers unimpressed."
The Duke and Duchess Of Sussex Are Trying To Generate Good Press
Schofield added, "Of course, they are going to 'show out' with all eyes on them and some happy headlines headed their way. They have a very hard time competing with the Prince and Princess of Wales when it comes to authenticity and sincerity."
Prince Harry and Meghan Markle have been contacted for comment.
Tell us, what do you think of this story? Drop us a line in our comments section below with your thoughts.
Also, don't forget to come back right here for all the latest news and gossip about all of your favorite British royals. We've got you covered.
Editorial credit: ComposedPix / Shutterstock.com