Prince Harry And Meghan Markle Using Different Tactic
It looks like there is a solid reason why Prince Harry and Meghan Markle keep on showing off all of their flirty poses in front of the cameras.
That's because there's a new report that suggests the Duke and Duchess of Sussex are trying to enhance their "power couple status." In other words, it's all about using a different kind of PDA tactic. Here's what you need to know.
Royal Family News: Prince Harry And Meghan Markle Using Different Tactic
As many royal family fans know by now, Prince Harry and Meghan Markle are currently in Germany for the Invictus Games.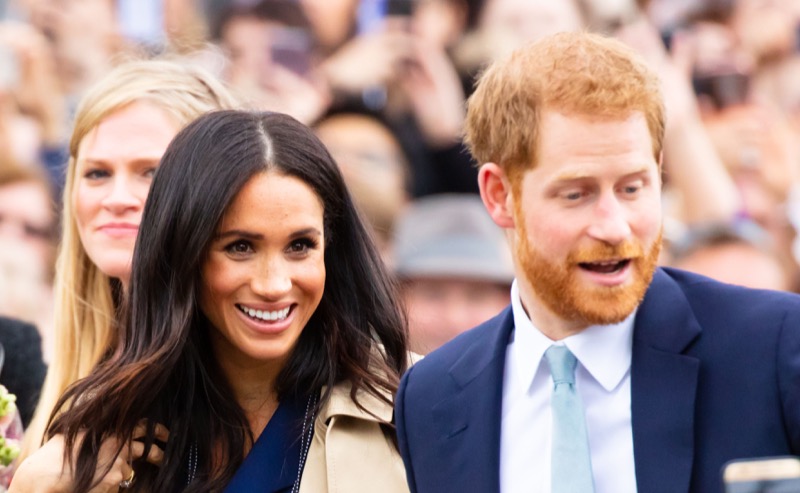 They have been getting a lot of attention by impressing the crowds at ritzy galas and of course, getting up close and personal with some of the competitors to hear their stories.
According to body language expert Judi James, she thinks that Harry and Meghan are acting as though they are constantly on the red carpet, if that makes sense. In other words, they are always 'posing.'
In an interview with Femail, James put it this way, "Flirt poses… to add to the look of being a celebrity power couple. Meghan and Harry's body language on this first formal day of Invictus appearances together really does seem to signal that the Harry and Meghan roadshow is back in the room.
It's been a while since the fans have been treated to some of their signature rituals of togetherness as a couple and as a professional double act but they appear here taking the applause like celebrities with Harry back in his proud, protective tow-along pose, hand-in-hand with a very excited looking Meghan."
Prince Harry Is Taking The Lead With The PDA
What's more, James says that it's Prince Harry who is taking the lead in all of this. James continued, "Their hand clasp is mutual, with Harry's hand on top in a gesture of dominance and Meghan's fingers are curled upward to show reciprocal affection as Harry leans to talk to her."
Prince Harry and Meghan Markle have been contacted for comment.
Tell us, what do you think of this story? Drop us a line in our comments section below with your thoughts.
Also, don't forget to come back right here for all the latest news and gossip about all of your favorite British royals, Hollywood actors, and reality television stars. We've got you covered.
Editorial credit: FiledIMAGE / Shutterstock.com