Real Housewives Star Shannon Beador Arrested For Hit-And-Run, DUI: RHOC Fans React!
Real Housewives Of Orange County (RHOC) spoilers reveal that police arrested Shannon Beador. And the arrest for Drinking Under The Influence (DUI) as well as hit-and-run occurred after Shannon reportedly hit a house in Newport Beach.
Find out what happened after the RHOC star started driving away from the scene of the alleged crime. And keep reading for all the details.
RHOC Spoilers – Shannon Arrested For DUI And Hit-And-Run!
Real Housewives Of Orange County (RHOC) star Shannon Beador didn't exactly enjoy a relaxing Sunday morning. Instead, the RHOC star allegedly clipped a Newport Beach, California home. And Shannon then started to drive off, according to Page Six.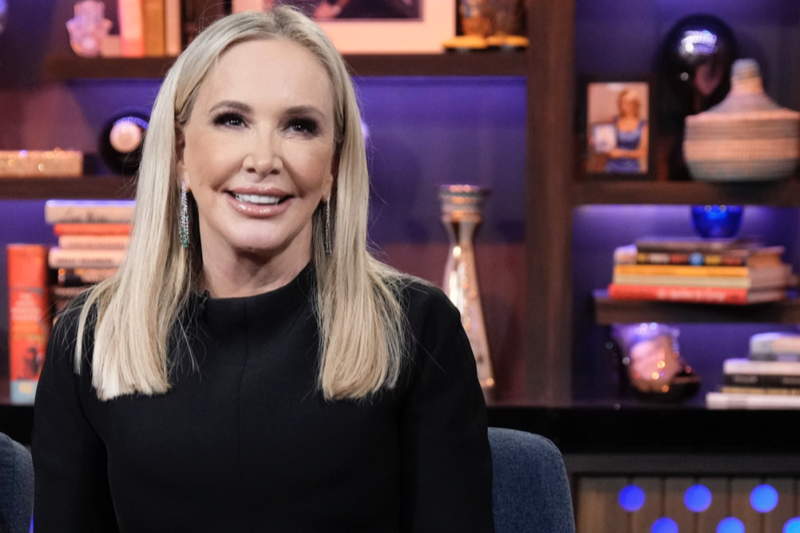 However, then the Real Housewives Of Orange County star parked her car in the middle of the street. And after she stepped out of her vehicle with her dog, the 59-year-old reality TV star turned back onto the road.
However, residents called the police. And law officials discovered Shannon seemingly going for a walk with her dog. But police soon realized that she was inebriated, taking her into custody. And a rep for Newport Beach Police Department revealed that they booked Beador for both hit-and-run and DUI alcohol.
RHOC Spoilers – Police Seize Shannon's Car
But in addition to her arrests, police seized her car as part of their investigation. However, police cited the Real Housewives of Orange County star and released her without bond.
As for what might have caused Shannon to drive while intoxicated, she has struggled over the past few months for several reasons. For instance, Beador and her on-again, off-again boyfriend John Janssen split after more than three years together.
'RHOC' Star Shannon Beador Arrested For DUI Alcohol and Hit-and-Run https://t.co/IPmC6REEby

— TMZ (@TMZ) September 18, 2023
And Shannon allegedly became intoxicated at a bar, with the owners removing her after she started screaming at Janssen's daughter. But as shown on the Real Housewives Of Orange County, Beador also has struggled in her relationships with some of her co-stars.
RHOC Spoilers – Gina Thinks Shannon Needs Rehab
Several episodes of the Real Housewives of Orange County have shown Shannon's co-stars claiming that she would call them to complain. But then she seemed to have no memory of what she said. And Beador's co-star Gina Kirschenheiter went so far as to recommend that Shannon needed to seek professional support to handle her alleged issues with alcohol.
"Shannon says s**t," noted Gina. "And then she wants to pretend that she didn't do it." But the RHOC star pointed out, "If you can say things that are that f–king hurtful and not even remember you said it, you need to go f–king check yourself into rehab."
And on Reddit, some fans felt that Beador's arrest seemed inevitable. For instance, one Real Housewives fan wrote, "This has been years in the making. Here's hoping this is her bottom and she woke up wanting to make some changes. Thank goodness no one was hurt!"
And another chimed in, "Totally agree! She didn't get caught drinking and driving for the first time. It's been a behavior and her number was up. I really hope she can take accountability for this, address her relationship with alcohol and make some serious life changes. So thankful no one was hurt by her selfish choices."
Tell us what you think. How do you feel about Shannon Beador's arrest? And after you share your views, check back on our site for more reality TV news.
Photo credit: 2023 Bravo Media LLC