Prince Harry Shut Out Of Windsor Castle
He doesn't have the keys to his childhood anymore. Prince Harry was recently mocked for being shut out of Windsor Castle.
During his whirlwind trip back to the UK, Harry was told that he was not allowed to spend the night at Windsor Castle.
He was in the area because he wanted to pay tribute to his grandmother Queen Elizabeth on the first anniversary of her death. Here's what you need to know.
Royal Family News – Prince Harry Shut Out Of Windsor Castle
Apparently, the Duke of Sussex has to give the royal family notice before he travels to the UK. Otherwise, he won't have a room at any one of the royal family's palaces or properties. He was even mocked over the situation by GB News presenter Mark Dolan.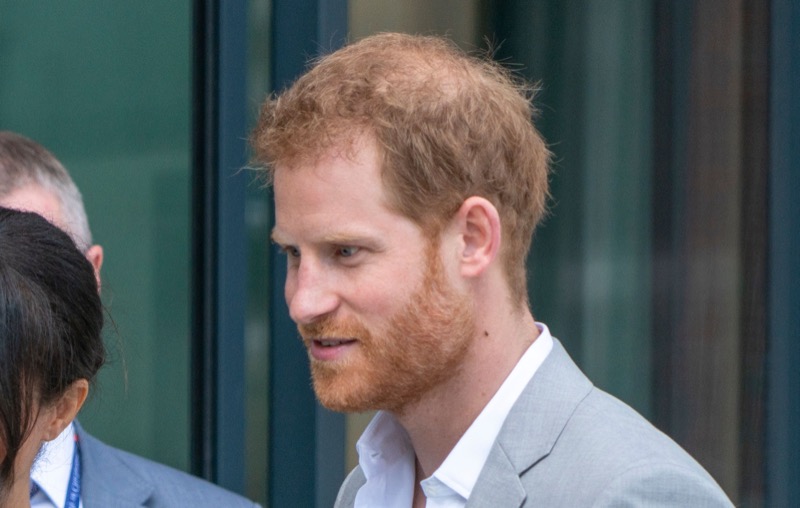 Dolan put it this way, "Prince Harry, the world's least happy millionaire, has even more to be miserable about this week.
The prodigal Prince is now Homeless Harry, after he was denied a room at Windsor Castle, having failed to give palace officials enough notice that he'd be turning up. I know when kids get older, they treat the house like a bloody hotel, but this is taking the mick."
He then continued, "But of course, Harry gave his family the finger a long time ago, and now he's paying the price.
When he comes to the UK now, he'll be on tripadvisor or booking.com, searching for an en suite at a Holiday Inn or a Travelodge. Although both of those hotel chains might worry the Prince could lower the tone of the place. They've of course got a reputation to maintain, they can't let any riff raff in."
Where Will Harry Stay In The UK?
Doland then said, "And as for homeless Harry, his accommodation is extremely limited. He's now trapped in the Hotel California. He can check out anytime he likes, but he can never leave. I doubt these days whether even the wife gives him room service."
Now, whether or not Harry truly feels 'homeless' is anyone's guess, but seeing how he lives in a $14 million dollar mansion in California, it's not like he can't afford a hotel.
Tell us, what do you think of this story? Drop us a line in our comments section below with your thoughts.
Also, don't forget to come back right here for all the latest news and gossip about all of your favorite British royals, We've got you covered.
Editorial credit: Sarnia / Shutterstock.com