Prince William And Kate Middleton's Secret Palace Meeting Revealed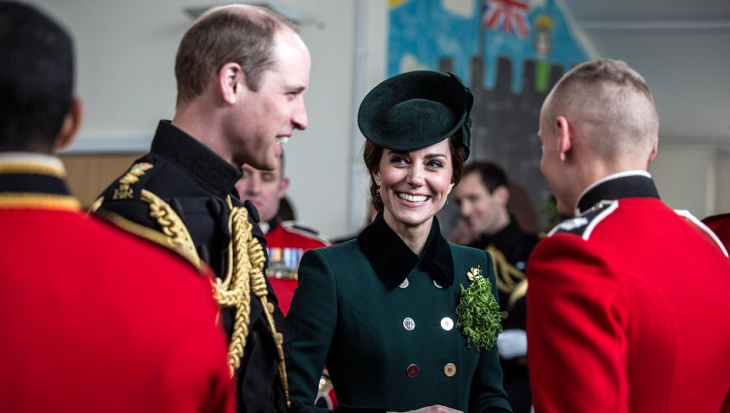 There's a new report that suggests Prince William and Kate Middleton are working just as hard behind closed doors as they are during their public appearances. As a matter of fact, a new report suggests that the Duke and Duchess of Cambridge recently held a trustees' meeting at Kensington Palace in their roles as patrons of the Royal Foundation.
What makes this meeting so interesting is that the media wasn't informed about the meeting before it happened.
According to Hello! Magazine, William, and Kate most likely discussed ongoing and upcoming projects related to their foundation. Some of the topics might have included men's mental health, homelessness, the illegal wildlife trade, and sports along with children's mental health, the arts, sport and the outdoors. These are all areas of interest that both William and Kate are very passionate about.
On Wednesday 20th March The Duke of Sussex will join schoolchildren from @stvincentsacton as they take part in a tree planting project in support of The @QueensCanopy initiative, together with the @WoodlandTrust. pic.twitter.com/dqN0E3StYm

— Kensington Palace (@KensingtonRoyal) March 14, 2019
Are William And Kate Trying To Keep Up With Harry and Meghan?
Of course, many royal observers can't help but wonder if this has anything to do with all of the claims that Prince William and Kate Middleton are simply trying to keep up with Prince Harry and Meghan Markle. After all, the Duke and Duchess of Sussex have done a great job of keeping their name in the headlines with all of their royal engagements, charity work and public appearances.
Seeing how William and Kate were often criticized in the past for not doing much work, there's a strong chance that they want to prove to the world that they aren't the work-allergic royal couple their critics make them out to be.
No Comments Have Been Made About Their Secret Meeting
So far Prince William and Kate Middleton have made no comments about their secret meeting or what they plan to do next for that matter. It's very likely that the Duke and Duchess of Cambridge will be stepping up to the plate more often in the coming months.
Prince Harry and Meghan Markle are about to step away from the spotlight as they await the birth of their new bundle of joy. Pregnant Meghan is expected to give birth during the last week of April.
In the meantime, don't forget to check back with Celebrating the Soaps for all the latest news, updates and spoilers on your favorite celebrities and daytime television shows right here!
Visit our dedicated Celebrating The Soaps Meghan Markle page for all the latest news, interviews and photos!