Will Baby Sussex Reunite Meghan Markle With Her Father?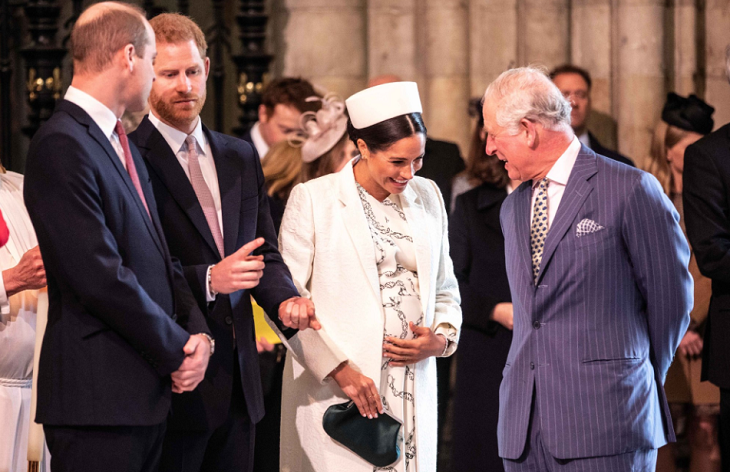 There's a new report that suggests Meghan Markle might reach out to her estranged father, Thomas Markle Senior, and her estranged sister-in-law, Samantha Markle, after her baby is born. Even though the Duchess of Sussex hasn't spoken to any members of the Markle family in more than a year, welcoming her first newborn into this world might change that.
According to Fox News, source close to the Duchess say that she is having a change of heart when it comes to her family. She's hoping that her father Thomas and her sister-in-law Samantha, who she hasn't spoken to in years, will stop criticizing her if she reaches out to them.
Samantha has been especially vocal about how Meghan has allegedly cut everyone out from her life even though they've supported her and her Hollywood career over the years.
Meghan May Extend An Olive Branch To Her Father And Sister
"Meghan understands the pressures of intense media scrutiny and she is saddened by what her family have had to endure," the insider told The Daily Mail. "She plans to extend an olive branch to the family and invite them to visit after the baby is born – her sister [Samantha] included. Meghan hopes and prays that the baby will bring her family back together."
What's more, there's a chance that Meghan might make some free time to reach out and reconcile with the Markles during her maternity leave.
"Meghan's family is well aware that she has always been busy and have always supported her efforts in the past, despite it leaving her little time to spend with them," the source said. "Her royal duties have kept her incredibly busy and she takes her new responsibilities very seriously."
Meghan's Mother Will Temporarily Move To London After Baby Is Born
So far, Meghan Markle herself has not made any comments about the possibility of her repairing her relationship with her estranged father and her sister-in-law.
However, reports have indicated that Meghan's mother, Doria Ragland, plans to temporarily make the move from Los Angeles to London once the baby is born. Meghan is now on maternity leave and is expected to give birth sometime at the end of April.
On Wednesday 20th March The Duke of Sussex will join schoolchildren from @stvincentsacton as they take part in a tree planting project in support of The @QueensCanopy initiative, together with the @WoodlandTrust. pic.twitter.com/dqN0E3StYm

— Kensington Palace (@KensingtonRoyal) March 14, 2019
In the meantime, don't forget to check back with Celebrating the Soaps for all the latest news and updates on Meghan Markle's pregnancy right here.
Visit our dedicated Celebrating The Soaps Meghan Markle page for all the latest news, interviews and photos!