Royal Family Concerned About Prince Harry's PTSD Following Near Fatal Paparazzi Chase
It appears as though the British Royal Family might be concerned about Prince Harry's PTSD, and especially after he was involved in a near fatal paparazzi chase across New York City on Tuesday night. Here's what you need to know.
Royal Family Concerned About Prince Harry's PTSD Following Near Fatal Paparazzi Chase
According to reports, the Duke and Duchess of Sussex were reportedly chased by a "ring of paparazzi" cars for nearly two hours. spokesperson for the couple said in a statement: "This relentless pursuit, lasting over 2 hours, resulted in multiple near collisions involving other drivers on the road, pedestrians and 2 NYPD officers."
Some have taken to Twitter to comment on the matter with, "Prince Harry must have such PTSD. It's not exaggerated when that very scenario killed your mother! You don't forget things like that easily; trauma like that stays with you forever. The press learned nothing from Diana," along with, "I have to feel for Harry, his PTSD has to be horrible after this. However, the only way this would be catastrophic is if their taxi driver was speeding. If he drove at normal speed ( extremely slow in NYC traffic) then they would be safe. The paparazzi only wanted pics. They can't kill with a camera."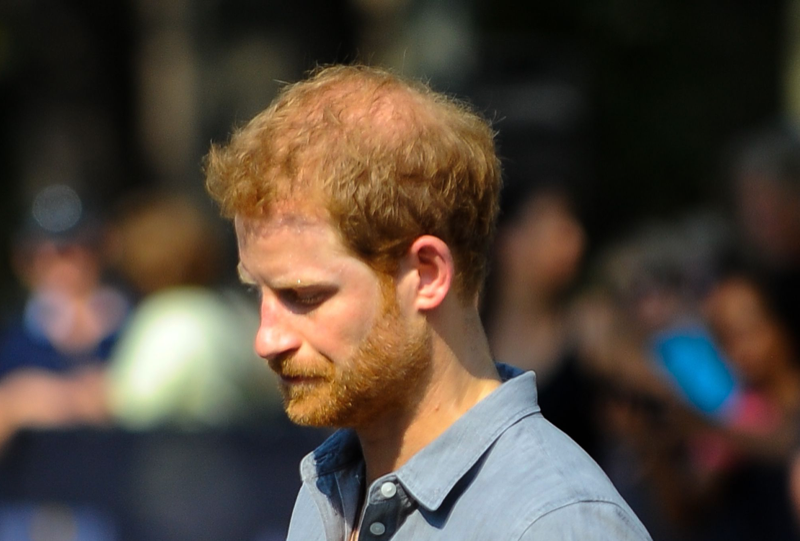 Royal Family News: What's Next For Prince Harry?
Back in March, Prince Harry admitted that he suffers from PTSD. During a discussion with Dr. Gabor Mate, the Duke of Sussex admitted that he had been struggling with a number of disorders including ADD, PTSD, anxiety, and depression. Yet, he says that his wife Meghan had helped 'save' him.
Harry said, "My wife saved me, I was stuck in this world and she was from a different world and helped draw me out of that. But none of the elements of my life now wouldn't be possible without me seeing it for myself. You have got to start with change within yourself. My partner is an exceptional human being and I am eternally grateful [for her]."
So far Prince Harry himself has not made any comments about the matter just yet.
Tell us celebrity gossip fans, how do you feel about this story? Contribute to the buzz by dropping us a line with your thoughts in our comments section below. Also, come back here for all the latest news about your favorite Hollywood and reality television stars right here.
Editorial credit: ACHPF / Shutterstock.com