Royal Family Insiders Mock Prince Harry and Meghan Markle With New Nickname
Royal family news reveals that insiders have come up with a new nickname for Meghan Markle and Prince Harry. And the new nickname shows the disdain that these insiders feel for the Duchess and Duke of Sussex.
But it also comes after Meghan and Harry behaved like their own worst enemies in terms of getting negative publicity.
Find out what royal family insiders call Meghan and Harry. And learn where the Duchess and Duke of Sussex went wrong. Get all the details below.
Royal Insiders Give Meghan And Harry A New Nickname
The Duchess and Duke of Sussex have earned various nicknames. For instance, some critics refer to Meghan as MegWantsALot. And Harry occasionally receives the nickname of Prince Horrors.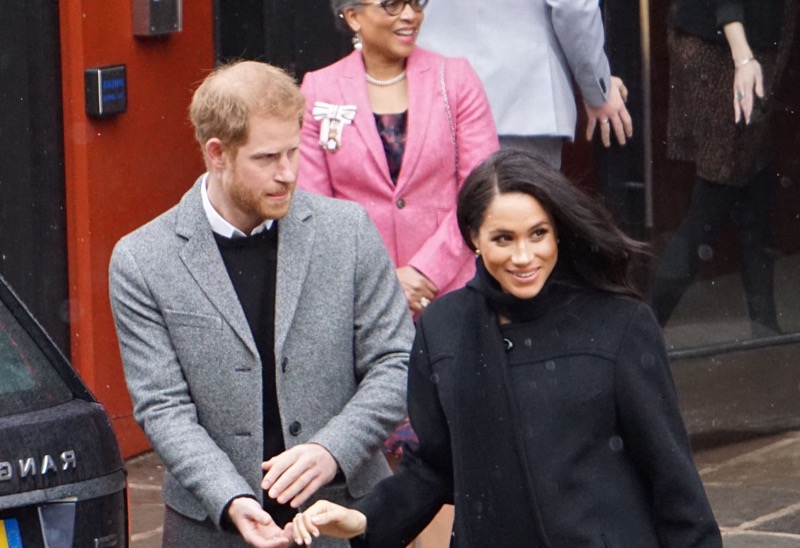 But for a united nickname that applies to both the Duchess and Duke of Sussex, royal insiders secretly use the term "Kardashians," according to the News Au.
And a royal insider even revealed what Meghan and Harry did to earn that nickname in "royal circles." Because of "their appetite" for "talking about themselves" and starring in "programs about themselves," the Duchess and Duke of Sussex resemble the Kardashian family. And like the clan who starred in Keeping Up With The Kardashians, Meghan and Harry have become famous only because of their skill in stealing the spotlight.
As evidence, some point to the now infamous New York car chase. Just like a true Kardashian, Meghan and Harry tried to evade photographers after parading past them. And one royal friend of Prince William's shared, "William and Catherine have put up with s**t like this in the past. Everyone understands [Harry's] anger at the photographers," added Will's pal. "But making hysterical statements doesn't help matters, especially when, as the queen might have said, recollections may vary."
Meghan Markle And Prince Harry Quit Royals For Privacy And Quiet?
And others point to the contradictions evident in the Meghan's and Harry's past. When the two left the royal family and moved to their California mansion, they claimed to want a more private, quiet life. However, that move sparked more appearances in the media, their own Netflix show, and seemingly endless interviews. Add in Harry's attention-seeking memoir "Spare," and insiders might be forgiven for mocking the Sussex family.
'Any border guard who's read Spare has the right to stop Prince Harry re-entering the US' https://t.co/8CzCfRm29c pic.twitter.com/rQqd1omvzF

— Daily Mail Online (@MailOnline) June 1, 2023
For instance, one noted, "I thought [the Sussexes] were leaving the royal family for a quieter life. If flashbulbs give Harry flashbacks, I don't understand why he is going to award ceremonies." And sources described royal circles as openly making fun of Meghan and Harry.
But beyond royal insiders dubbing the Duchess and Duke of Sussex "the Kardashians," comedians have mocked Meghan and Harry. For instance, Chris Rock, Trevor Noah, Jimmy Kimmel and Chelsea Handler enjoy joking about the Duchess and Duke of Sussex. And South Park created a full episode devoted to mocking the couple. Can anything save Meghan and Harry from themselves? (Hint: Call Kris Jenner, mom/manager of the Kardashians, for advice!)
Tell us what you think. How do you feel about Meghan Markle and Prince Harry earning the nickname of "the Kardashians"? And after you share your views, check back on our site for more royal family news.
Editorial credit: Ollie Williams / Shutterstock.com