Royal Family News: Camilla Parker Bowles Is Against Prince Harry And Meghan Coming To The Coronation?
Royal Family News suggests that while it might be a good look for the entire family to be there on what will most likely be King Charles' most important day of his reign, Camilla Parker Bowles doesn't seem to think so.
After everything that Prince Harry and Meghan Markle have said and done about the royal family, Camilla thinks that they should be the last two people invited to his upcoming coronation. Here's what you need to know.
Royal Family News: Camilla Parker Bowles Is Against Harry And Meghan Coming To The Coronation?
According to a new report, Charles wants at least Harry to be at the coronation, because it will be a good look for the family. That, and he also wants to put an end to all of the royal feuding once and for all.
But Camilla doesn't think it's a good idea. She thinks that the Duke of Sussex had crossed the line with the way that he's thrown everyone under the bus. After all, Harry did say that he thought of her as a wicked step-mother in his book, Spare.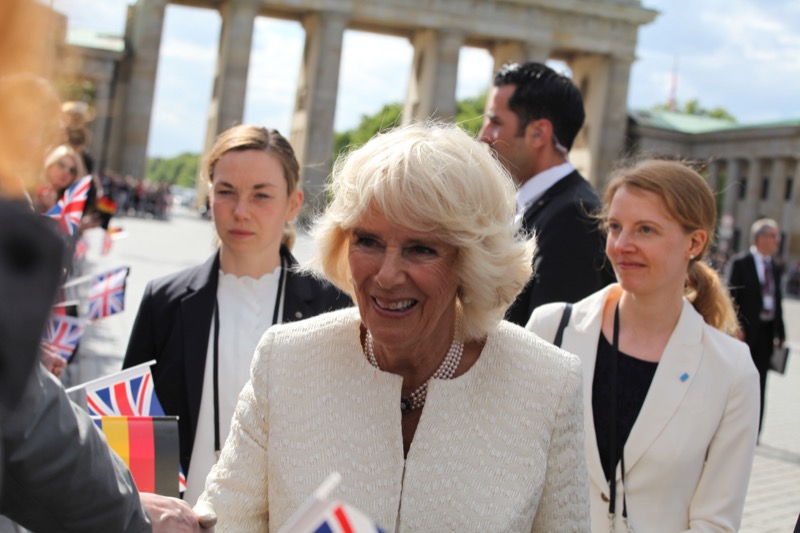 Not only that, but it seems like Camilla is trying to control many aspects of the coronation and Charles has had enough of it. One source close to the situation even said, "Camilla and Charles are disagreeing about absolutely everything, from the direction of the ceremony to which celebrities should be invited.
Royal Family News: Camilla Is Trying To Control Everything
The tipster added that "she's even bossing Charles around over his outfit," and "there's only so much he can take."
If that weren't enough, "Camilla feels the pair don't even deserve the privilege of attending the coronation after Harry slammed her."
And while it's yet to be determined on whether or not Harry and Meghan will even make it to the coronation, it sure does look like everyone has an opinion on the matter. So far Buckingham Palace has not made any comments about the matter but we will definitely update you with all of the latest as they come in.
Tell us celebrity gossip fans, how do you feel about this story? Contribute to the buzz by dropping us a line with your thoughts in our comments section below. Also, come back here for all the latest news about your favorite Hollywood and reality television stars right here.