Royal Family News: Prince William Wishes Prince Harry Never Again Show His Face in the UK, Feels "Betrayed"
British royal family news shows that Prince William is feeling the effects of three years of being trashed by his brother Dirty Harry and SIL Meghan Markle.
The royal runaways left the palace in a huff and a puff after not being able to blow it down and have acted like hyenas who will bray at any moon, real or imagined, since Megxit.
Now one royal source is coming to William's defense, giving a glimpse into the fresh ell he has been put through in recent years, and likely many more before that when the Ginge and Whinge show lived rent free in the UK on the taxpayer's dime.
Royal Family News: William Feels Betrayed
It's no secret that Harry and Meghan have had an agenda since their royal exodus in 2020. They immediately began throwing accusations at his family, crying about losing their adult allowance and in Meghan's case not being able to wear bright colors. Some people really do suffer in this world.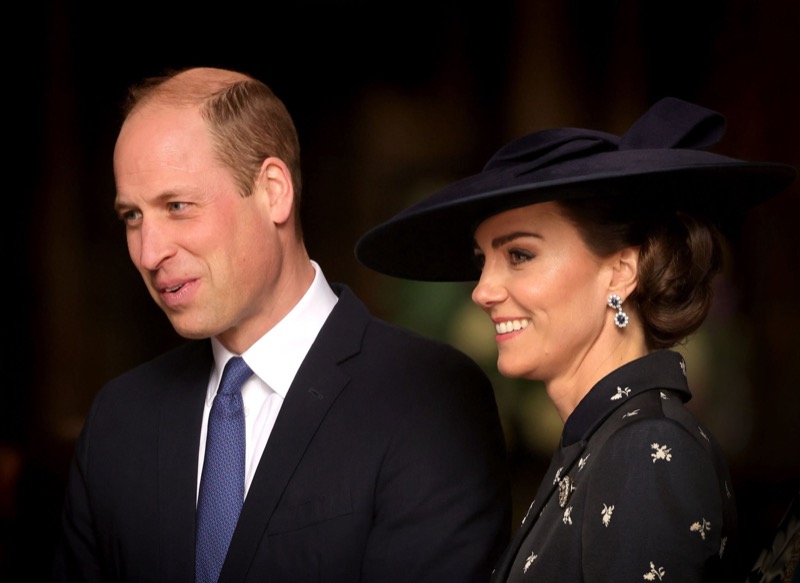 GeoTv reports that "An inside source close to The Daily Beast, revealed that William is "feeling absolutely done" with Prince Harry and his traitorous disloyalty.
The source spilled that William feels "completely betrayed" by Harry who leaked private family emails in his trash memoir titled Spare, and threw mud on the monarchy in multiple interviews with Oprah Winfrey. Winfrey has seemed to distance herself from the Terrible Two after being caught up in the mud flung by H and M.
Royal Family News: William and Harry on the Outs
She recently went on record to give her opinion as to whether or not the Markles should attend King Charles' coronation. The crowning ceremony occurs May 6, the same day as the couple's son's birthday.
Oprah sweetly said that such a decision is up to them. She then coyly added that they had not asked her about the decision, indicating that she has nothing to do with the tacky pair.
Royal Family News: Oprah Off Limits?
The source added that Prince William's "limited level of patience" is almost exhausted since he feels "utterly betrayed" by Dirty Prince Harold, The Spare.
According to the source, William detests what Harry, "has done to the family in the books and interviews."
As a result, William, "will support whatever decision his dad makes but it's no secret he would prefer it if Harry wasn't [at the coronation], or, indeed, never stepped foot in England again."
Be sure to catch up on everything happening with the royal family. Come back here often for royal family news and updates.
Editorial credit: Kiana Themistocles / Shutterstock.com