Royal Family News: King Charles Refuses To Be Family Landlord, Harry's Frogmore Eviction Just the Beginning
British royal family news reveals that King Charles has no intention of acting as a family landlord as he serves out his regency, and the eviction of Harry and Meghan from Frogmore could be just the beginning of his real estate purge.
King Charles is so determined to get rid of the freeloaders that one source spilled, "The King is not some sort of housing association for distant relatives."
Royal Family News: Charles Acting Quickly
According to the Daily Mail, "His Majesty is said to view the eviction of Harry and Meghan from Frogmore Cottage as 'just the start' of his plans to slim down the monarchy."
The Markles had been enjoying the benefit of using Frogmore as a crash pad after moving to the US and defecting from the monarchy that is his birthright. The residence is on the grounds of Windsor Castle but allegedly the little house was not grand enough for them.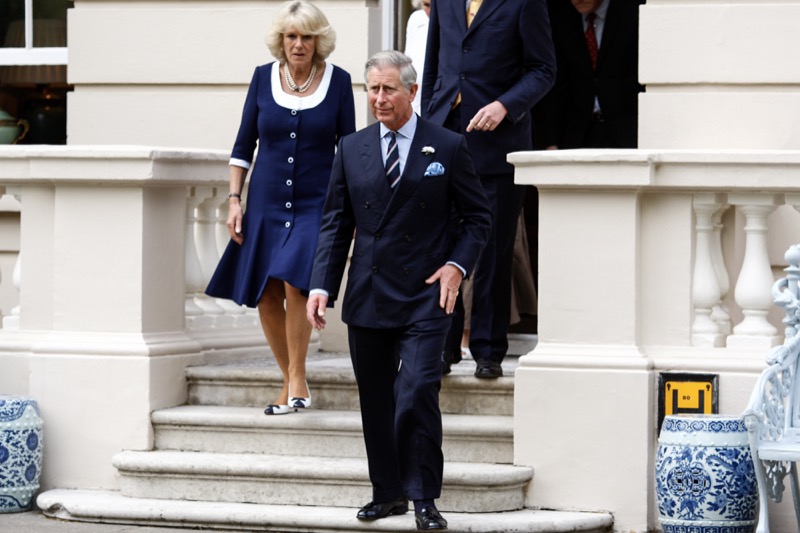 At this time Prince Andrew pays a reported £250-a-week for his epic 30-room Royal Lodge mansion that he shares with his ex wife Sarah Ferguson–but not for long according to the source.
Royal Family News: Charles In Charge
Allegedly Charles will evict his brother who is trying to worm his way back into the monarchy after being stripped of his titles and patronages last year. That move came after he settled a sex abuse lawsuit against him out of court.
He reportedly gave plaintiff Virginia Roberts Giuffre millions in February 2022 but a year later reports indicate that he could be looking to weasel out of it.
Royal Family News: Will Andrew Be Evicted?
One insider told the Standard: "It is not about cuts, it is about getting the best value for money from those on the payroll. Sometimes less is more."
A source maintains that Harry and Meghan losing Frogmore is the "tip of the iceberg" and that "subsidised apartments for royals as 'London pads' will also be stopped unless they pay the going rate."
What does this mean for royal hangers-on? The source added that, "Over time … properties will be let at commercial rates going forward and to people outside the family. Where it is in a palace environment they will of course be security vetted."
After Queen Elizabeth's death last September, Charles asked for a review of how the Privy Purse money is spent. Infamously, the late Queen supported Andrew with private funds but King Charles has made it known that he wants to trim down the monarchy, believing that is what the public want.
Be sure to catch up on everything happening with the royal family. Come back here often for royal family news and updates.
Editorial credit: Alessia Pierdomenico / Shutterstock.com