Royal Family News: "Junkie" Prince Harry's Brazen Self-Indulgence Slammed
British royal family news divulges that Prince Harry's Saturday livestream with a man described as a "toxic trauma" expert has been slammed by royal experts sick of the clown prince's verbal diarrhea. Tom Bower came out and said what many are thinking when he described Harry's blatherings as nothing more than, "brazen self-indulgence."
Royal Family News – Harry is Self-Indulged
He told The Sun, "In the brazen self-indulgence of a spoiled, rich man on an epic scale, Harry claimed self-compassion has to be the priority. "Casting his father as a cold, unemotional man, he asserted that the lesson of his life was to help himself before he could help others." Which is nice work if you can get it.
Royal Family News – Harry Blames Charles
Furthermore the royal expert accused Harry of being, "Pumped up by self-pity and hunger for publicity, the media junkie prince appears to be unable to survive without constantly moaning about his misery on TV and radio."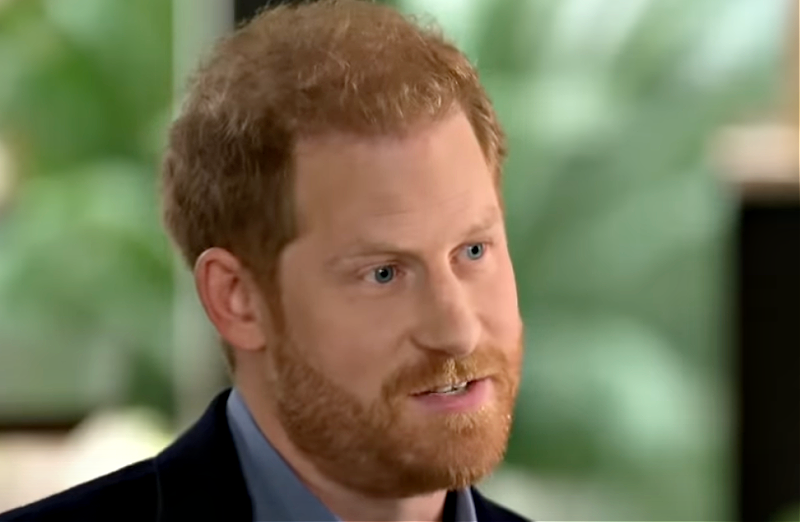 It's hard to argue with his assertion as both Harry and his wife Meghan Markle have made it their mission to whine to anyone who will listen, just how horrible their cushy life at the palace was back in the day.
Royal Family News – Harry And Meghan Whiners
The failed prince and princess might be on to something however, as their rants have earned them some fat paychecks from the likes of Oprah Winfrey, Random House, Spotify and Netflix.
In the last few months alone they trashed their families and assorted celebs on Spotify before switching over to a reality show about themselves that aired on Netflix. Finally, in January Harry dropped his much awaited memoir, Spare, a brutal exercise in self-aggrandizement.
Royal Family News – Harry And Meghan Losing Popularity
After Spare's release Harry was summarily roasted and toasted on late night and South Park skewered the couple as hypocritical humanitarian privacy seekers. It's fair to say it's time for the fork, these two wailing waifs are done.
Even the royals are leery of them, and it just emerged that King Charles finally issued them an invite to his May 6 coronation. But not before taking away their UK residence, Frogmore House. Tell us royal fans, do you want Harry and Meghan to shut up or do you think they have something worthwhile to say?
Be sure to catch up on everything happening with the royal family. Come back here often for royal family news and updates.