Royal Family News: King Charles' Coronation Expected To Be A Washed-Out Mess
He's waited his entire life for the job but unfortunately it seems like he's dealing with one disappointment after another. Of course, we are talking about King Charles and his upcoming coronation.
Unfortunately for the King of England, it looks like the festivities are going to turn into a washed-out mess as rain and storms are predicted for the coronation weekend. Here's what you need to know.
Royal Family News – King Charles' Coronation Expected To Be A Washed-Out Mess
According to a new report, anyone who is wanting to see King Charles and the rest of the royal family on his coronation day might want to bring an umbrella.
There are some forecasts that say there will be widespread rain with a chance of thunderstorms. Those in London over the weekend are most likely to see the storms.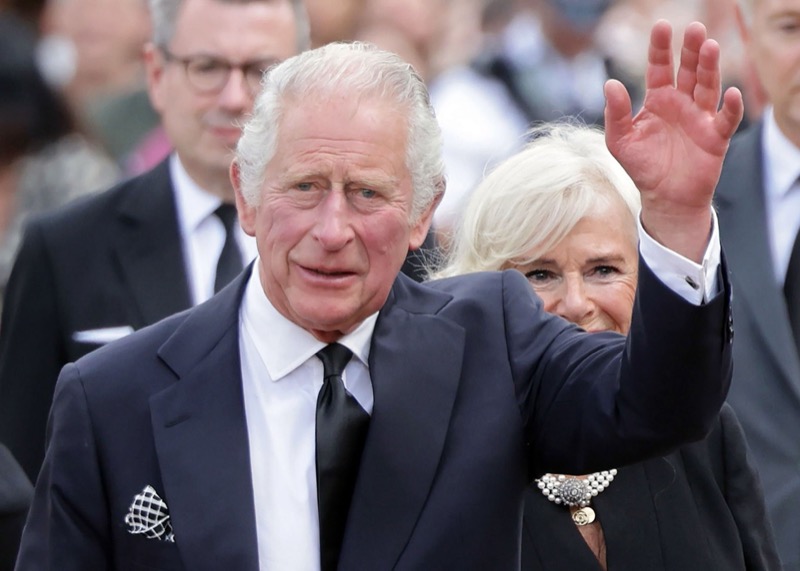 Of course, many royal fans and critics alike commented on the matter with, "Rain and storms? Even Mother Nature is against this debacle chubbly," along with, "It's going to be a wet struggly."
This is certainly not good news for King Charles, as there's no doubt that he's waited a very long time for this day to happen. That's because the king seems to be dealing with one controversy after another ahead of his coronation.
It's been long speculated whether or not Prince Harry and Meghan Markle would be traveling to London to attend all of the festivities. Well, it turns out that only the Duke of Sussex will make it for the ceremony as his wife Meghan will be staying home in California with the couple's two small children.
What's Next For King Charles?
If that weren't enough, a number of British pop stars have declined King Charles' invite to perform at his coronation. The only two people who have accepted to perform at the concert are Katy Perry and Lionel Richie. Both are American. This has prompted a lot of people to wonder why so many British artists have declined to perform on what will most likely be a very historic day for Great Britain and the monarchy.
Tell us celebrity gossip fans, how do you feel about this story? Contribute to the buzz by dropping us a line with your thoughts in our comments section below. Also, come back here for all the latest news about your favorite Hollywood and reality television stars right here.
Editorial credit: Salma Bashir Motiwala / Shutterstock.com