Royal Family News: Lady Campbell Claims Netflix "Dumping" Toxic Prince Harry & Meghan
British royal family news reveals what Lady Colin Campbell thinks of Prince Harry and Meghan Markle. According to her the public is simply beyond bored of the couple's gross verbal pollution.
Campbell also thinks that the world subjected to these two grifters is waiting with bated breath to get their overdue comeuppance. Read on to discover that this insider is hearing from inside sources.
Royal Family News: Will Meghan Markle and Prince Harry Get a Comeuppance?
Campbell told GBNews that she is certain the Duke and Duchess, Prince Harry and Meghan Markle, will be bit by karma in the end.
You know what they say about karma, and Campbell takes a dim view of the twosome who have monetized selling out their families.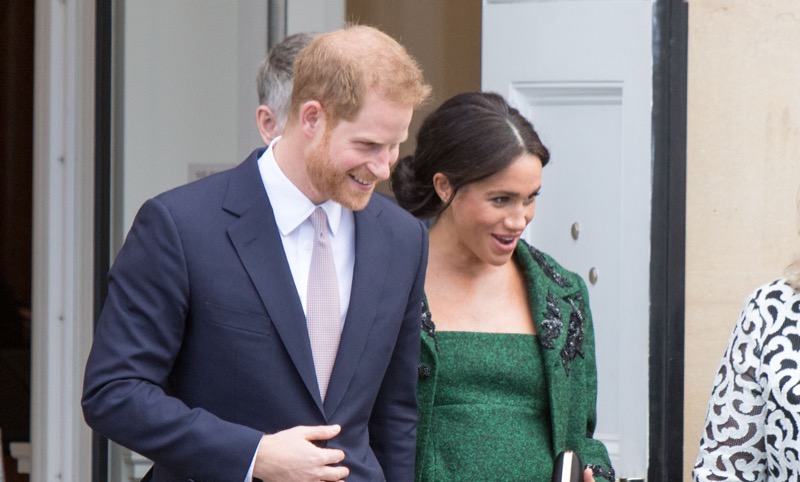 Earlier this year Spotify cancelled the Markle's and that opened the floodgates for people to finally speak their minds after three years of Markle manure.
Harry just dropped a Netflix project, Heart of Invictus. It was trumpeted to be his comeback punch but critics and fans alike were turned off with Harry whining about his privileged life to sick and wounded military members participating in the games.
Royal Family News: Harry's Dumped by Netflix?
Campbell also thinks that the documentary did poorly because "everybody's heartily sick of them" referring to the couple.
Heart of Invictus should have done well, based on its heroic and heartwarming content based on "war veterans with disabilities who participate in the yearly Invictus Games."
Campbell stated "Netflix could have pushed this. Had Netflix pushed this, it would have been in the top 10.
My understanding from my sources in Hollywood is that Netflix is basically letting water seek its own level. Because they find Harry and Meghan pretty stuck in the past."
Royal Family News: Netflix Tired Of Harry And Meghan?
She went on to say that Netflix has been predatory to the bratastic couple and are close to "dumping them entirely.
I think it's very ominous because Netflix could have really boosted it in the same way as Spotify 'manipulated' the figures so Meghan's [Markle] Archetypes podcast beat others on the service."
Her conclusion about Harry and Meghan's future with the streamer: "Therefore, the fact that they didn't make Prince Harry's Heart of Invictus rank highly is a huge "red flag."
Tell us royal fans, is it time to stick a fork in the Hollywood Hobos?
Be sure to catch up on everything happening with the royal family. Come back here often for royal family news and updates.
Editorial credit: Mr Pics / Shutterstock.com