Royal Family News: Prince Harry Decided to Go To Coronation Weeks Ago, But Kept People Guessing
British royal family news divulges that Prince Harry reportedly decided to attend his father King Charles' Coronation a month ago, but kept people guessing. Why? Why does Dirty Harry do anything?
Harry allegedly knew his decision would be to attend the event, but did not say anything because he was trying to wrangle some demands for his children Archie and Lilibet.
According to The Globe, a former equerry spilled that he was knew about the Duke of Sussex's plans at the beginning of March.
Royal Family News – Did Harry Keep His Family Guessing?
According to the source, among the reasons why Harry kept his mouth shut about knowing he would be at the coronation had to do with demanding recognition by the Royal Family for Archie and Lilibet.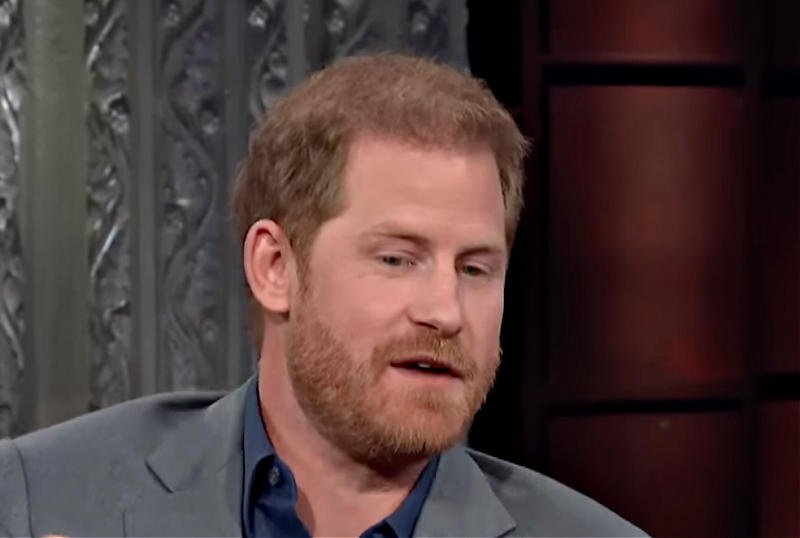 When the news broke, fans expressed their outrage at Harry's shameful behavior. One posted, "I know it's none of my business but it really annoys me when I read of Harry's demands. He has hurt both grandparents, father, brother and sister-in-law and then lays down the law on his requests."
Another royal fan wrote of the Markles: "These two are what is known as "hangers on"…..they have zero value other than their connections to the RF. I truly hope the Netflix cameras are banned as much as possible. What spoiled, selfish children. (no offense to children…..most children have more sense than Harold and his wife…..)."
Royal Family News – Harry's Selfish Demands
Archie turns four the day of the Coronation and King Charles III "was reportedly happy to make a nod to his grandson and raise a glass to him during lunch."
But it's been claimed that Harry will spend a minimum of time in town, and reportedly be back in LA before the sun goes down. A source told the Mail on Sunday that King Charles "considered a toast to Archie. But with no member of the Sussex family now due at the lunch, it is highly unlikely he would do in their absence."
While Harry is expected to be at the coronation, his wife and mother of his two children, Meghan Markle, is reportedly keen to stay behind in California and throw a party for Archie's birthday.
Royal Family News – Archie's Birthday On The Coronation
Royal watcher Kristen Meinzer told Insider that despite the horrible options, it makes perfect sense for Meghan to throw a kid's bash rather than be a part of history: "I think the decision for Harry to go, and for Meghan to stay home with the children on Archie's birthday is a brilliant way to split the difference … I've always maintained that the Sussexes must also do what's best for their own little family and their own mental health. It sounds like that's what they'll be doing." Tell us your thoughts on this issue royal fans!
Be sure to catch up on everything happening with the royal family. Come back here often for royal family news and updates.