Royal Family News: Prince Harry Hailed For Being A Royal 'Hero' For Standing Up To The British Press
Prince Harry is being hailed as a "superhero" for taking on the British press. As many royal fans are probably aware by now, the Duke of Sussex is suing the Mirror Newspaper Group for invading his privacy and allegedly hacking his personal phone, among other things.
Harry took to the witness stand on Tuesday and said that he's suing the papers for a very good reason. Keep reading below for everything you need to know.
Royal Family News: Prince Harry Hailed For Being A Royal 'Hero' For Standing Up To The British Press
In his statement, the Duke of Sussex said, "I may not have a role within the Institution but, as a member of the British Royal family, and as a soldier upholding important values, I feel there's a responsibility to expose this criminal activity in the name of public interest."
If that weren't enough, Harry also added, "I've always heard people refer to my mother as paranoid, but she wasn't. She was fearful of what was actually happening to her and now I know that I was the same."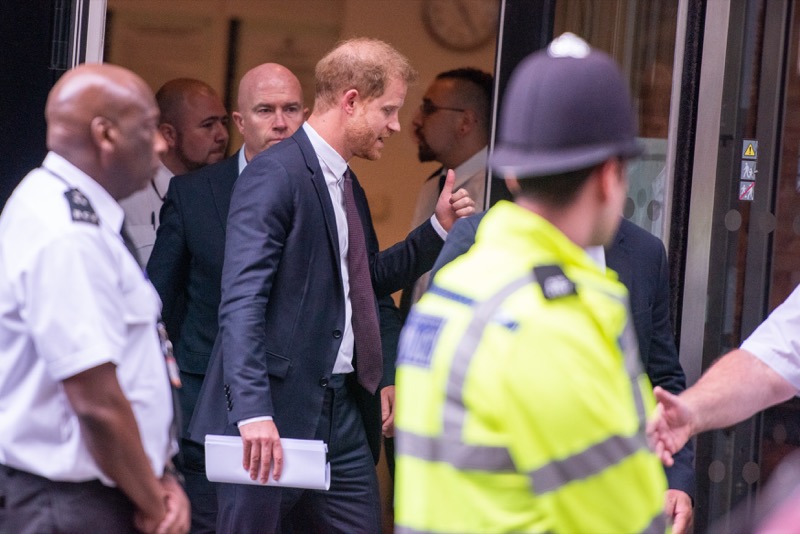 Of course, it didn't take long at all for many royal fans and critics alike to weigh in on the matter. Some have even said, "This boy– now the man, Prince Harry– is doing far more for the British people and the defense of ethical journalism than any Media Regulator or any body within the corrupt British Government. I hope he breaks the UK Media's reign of terror in the name of Princess Diana," along with, "His mom's influence reigns supreme despite her not being there for the majority of his life. I think that's incredible."
Royal Family News: Prince Harry Is Going After All The Big Names
Another fan wrote, "I think that's incredible. Always worried about that little boy. And he is on the right path. Happy for who he has become."
So far Prince Harry has not made any comments about the court case, although we will update you with all of the latest details as they come in. Watch this space.
Tell us celebrity gossip fans, how do you feel about this story? Contribute to the buzz by dropping us a line with your thoughts in our comments section below. Also, come back here for all the latest news about your favorite Hollywood and reality television stars right here.
Editorial credit: Loredana Sangiuliano / Shutterstock.com