The Young And The Restless Spoilers: Phyllis' Reckless Streak Continues
The Young and the Restless spoilers document that Phyllis Summers (Michelle Stafford) is eluding capture. She realizes that the alliance with Jeremy Stark (James Hyde) was a terrible mistake, and the consequences of going along with his faked murder hoax are enormous.
Summer Newman Abbott (Allison Lanier) does not want her mother to be arrested and fears she will spend the rest of her life in jail. Viewers suspect that because Phyllis is a main character, some fix will happen. But the open question of how that happens is large.
The Young And The Restless Spoilers – Jeremy Stark Was Requested
Jeremy was plotting revenge while he was in prison. He suspected that Diane Jenkins (Susan Walters) turned on him when they were in Los Angeles, California, and she was going by the name Taylor Jensen.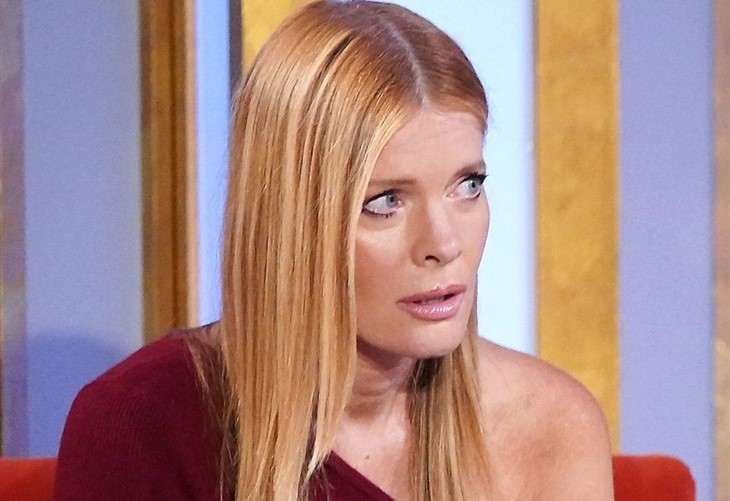 Phyllis used her sleuthing skills, meaning she uses knowledge of computers and the internet to determine Jeremy's contact information. She then used a burner phone, another modern term that has become a cliché, to contact Jeremy.
Luring Hyde's character in Genoa City, Wisconsin, has proven to be a colossal mistake. Phyllis assumed Jeremy would not make the connection between the anonymous call with details about how to locate Diane and that she turned state's evidence, and her identity. But he did, and the plot went on from there.
Y&R Spoilers – Summer Newman Abbott's Forced Choice
Summer is among the people who Phyllis wronged. Her daughter could not tell her husband about Phyllis being alive because his mother was in jail and suspected of murder.
Kyle Abbott's (Michael Mealor) suspicions led him to the truth. He found Phyllis, Summer, and Daniel Romalotti (Michael Graziadei) in a Genoa City Athletic Club suite.
The Young and the Restless spoilers show Phyllis wants to believe that Summer can smooth matters out. But there is no way to know how Kyle will react because this situation represents a major break in trust.
The Young And The Restless Spoilers – Backing Off Diane Jenkins Is The Best Way Forward
Diane did not return to GC to reignite a fight with Phyllis. Her focus was to make amends with Kyle and Jack Abbott (Peter Bergman).
But there was no way to avoid a confrontation with Phyllis, who appointed herself as Diane's prosecutor. But Phyllis' efforts caused Jack to become Diane's defender.
However, when Phyllis' legal issues are resolved she can not re-engage with Diane. Phyllis must clear her name and then work to repair the damage done to loved ones on Y&R.
This site is a leading source for everything linked to The Young and the Restless. Check back regularly for Y&R spoilers and news!