Royal Family News: Prince Harry May Move Back To England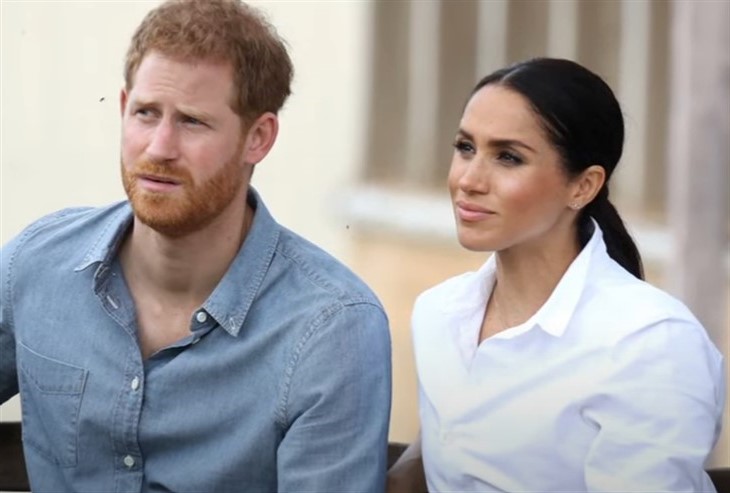 Royal family news shows experts initially expressed shock when Prince Harry and Meghan Markle exited England.
And the shock waves haven't stopped since "Megxit," as their departure is known. From choosing the elite community of Santa Barbara, California for their home to appearing on a seemingly endless series of spotlight-stealing shows, the Duke and Duchess of Sussex continue to surprise royal family watchers.
But the impact of their publicity tour has done more than shock observers. Prince Harry and Meghan Markle also have repeatedly fueled their infamous royal family feud.
As a result, most assume that Prince Harry and Meghan will never return to his home land of England. But one royal expert disagrees. Find out what this authority says about the potential for the Duke of Sussex to do a u-turn back to the UK… and see if Meghan will travel with him!
Prince Harry's Recent UK Visit Sparks Homesickness?
Be it ever so humble, there's no place like home. Especially when the home in question consists of a Palace housing a grandmother who just happens to reign over England as the Queen!
Prince Harry has, in recent months, returned to England twice. Leaving Meghan Markle at home with their son Archie, Harry initially headed back to the UK for the funeral of his grandfather, Prince Philip.
On the second occasion, Harry once again bid farewell to Meghan. Markle remained in their California home after welcoming their second child, a daughter, into the world.
The most recent event saw the Duke of Sussex interacting smoothly with his brother, Prince William, as the two honored their deceased mother, Princess Diana, with the unveiling of a statue. And although Harry promptly returned to his wife and kids, one royal family expert suspects that his infatuation with the California lifestyle may end soon, reported OK magazine.
Royal family specialist and author Duncan Larcombe contends that the Duke of Sussex's two visits to the UK may cause his "honeymoon" period with Hollywood to fade.  But Larcombe also admits that Harry's wife, Meghan Markle, does have the power to extend that honeymoon phase.
Meghan Markle, Prince Harry Enjoy The Best Of Two Worlds: British Royalty AND American Stardom
"Harry and Meghan seem to think they can co-exist in these two worlds – the world of British royals and American celebrity," pointed Larcombe.
As a result, the royal family expert feels that Prince Harry remains enchanted by the glamorous, sparkling life available to Hollywood's version of royalty. But Larcombe questions how long that enchantment can continue.
"Harry is loving the American life now – but he's still in the honeymoon phase," added the royal family author. "I think coming back and seeing his brother, especially against the very moving backdrop of a memorial for their mother, will maybe make him question what he's given it all up for."
When Prince Harry visited the U.K. to unite with William to honor Princess Diana, the occasion appeared to be a positive experience. And another royal family expert thinks that the experience may prove to be a game changer.
After months of refusing to admit he did anything wrong in stepping back from the royal family and then criticizing his royal relatives, the Duke of Sussex is now "prepared to acknowledge the role that just sheer temper played at unfortunate moments — notably in the so-called blindsiding early in 2020," stated royal author Robert Lacey.
The term "blindsiding" refers to the shock that Harry's family experienced when he and Meghan announced their intention to step back from their royal duties and exit the UK.
Queen Elizabeth Congratulates Euro 2020 England Players For Reaching The Finals https://t.co/kS9tNibhD6 pic.twitter.com/71Rh3SuYuS

— SOS/CTS/HH (@SoapOperaSpy) July 13, 2021
What Happens To Harry's Marriage To Meghan If He Wants To Move Back To The UK?
But will an apology suffice to allow Harry to move smoothly back to the UK? And what happens to Meghan?
Prince William may not be so quick to forgive and forget, said another royal family expert.
The Duke of Cambridge remains "absolutely furious at how Harry and Meghan have shared their views about the royal family, about their own immediate family, with the world's press," revealed True Royalty TV co-founder Nick Bullen.
Bullen contends that the damage done by Harry's and Meghan's interview with Oprah Winfrey and subsequent appearances in the Apple TV+ docuseries "The Me You Can't See" may prevent Harry's family from welcoming  his return.
Moreover, Meghan Markle's marriage remains a question. Would she willingly return to the UK with Harry? Or does the Duchess of Sussex want to raise their children, 2-year-old Archie and newborn Lilibet Diana, in the United States?  Check back on Celebrating The Soaps for all the royal twists and turns!