Royal Family News: Sarah Ferguson Tells Kelly Clarkson ALL About Prince Harry And Meghan
British royal family news divulges that Dirty Harry is not the only red-headed royal spilling tea on the monarchy these days. Sarah Ferguson appears on Kelly Clarkson's talk show and it's been promised she will dish about her in-laws.
It comes in the middle of her promotional tour for her latest book, A Most Intriguing Lady set to be released on March 7. The book is a said to draw on some of the Duchess's own experiences in the monarchy. This week she will also be at New York's 92nd Street Y cultural center on March 6 if you wish to catch a glimpse and perhaps some gossip.
Royal Family News – Sarah Ferguson Talks About The Royal Family
Royal expert Kinsey Schofield tweeted that Fergie will be on the former American Idol winners talk show in Universal City, California: "It feels like the York American invasion is just beginning…" Following the chat fest Fergie is off to the east coast where, according to the press release, she will be, "talking about her relationship with the Queen and answer a few questions about Harry and Meghan." The royal family must be so thrilled to have not one but two disloyal traitors in their camp.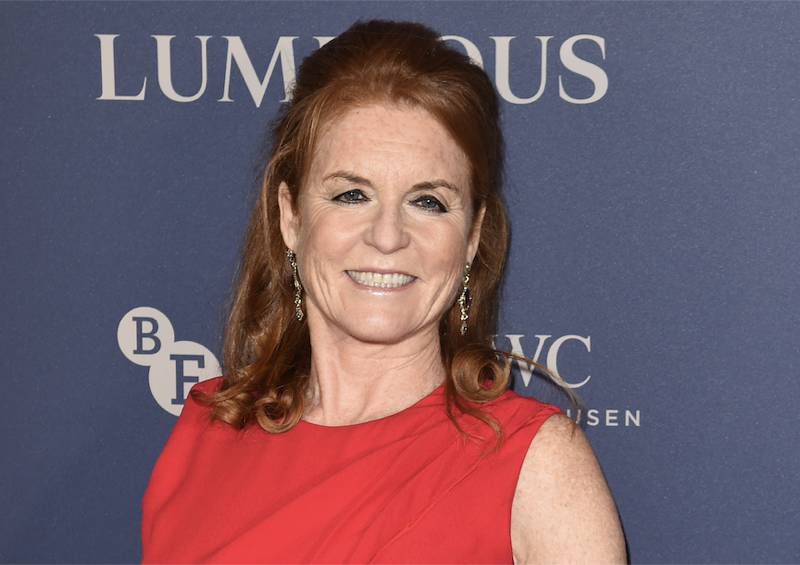 Royal Family News – Fergie Is Spilling Tea
Not everyone is pleased that Fergie is trading off her connections as she publicizes her book. Royally Obsessed co-hosts Rachel Bowie and Roberta Fiorito, "expressed their shock at the press release's content."
Royal Family News: Fergie is Shocking
According to Express, Fiorito said, "The PR announcement said she would be willing to answer questions about the Duke and Duchess of Sussex. It feels so icky to me. And [it said] she would answer questions about the Queen too. I feel weird about that. That feels very money-grabby to me and I don't like that." Fergie's latest book comes on the heels of Prince Harry's memoir Spare which was published in January. Already on her PR tour Fergie has dropped anecdotes about the late Queen Elizabeth.
Royal Family News – Fergie Is Shocking Audiences And Experts
For example last week she spilled that the queen depended on her to keep Andrew in line following his disastrous sex abuse scandal involving an underage girl. He denied the charge yet paid millions to the accuser in an out of court settlement.
Fergie also claimed that she and the queen were this close, closer than even Fergie and her own mother. Tell us what you think about her loose lips royal fans!
Be sure to catch up on everything happening with the royal family. Come back here often for royal family news and updates.
Editorial credit: Featureflash Photo Agency / Shutterstock.com