This Is What Meghan Markle Will Do With Her Royal Baby Gifts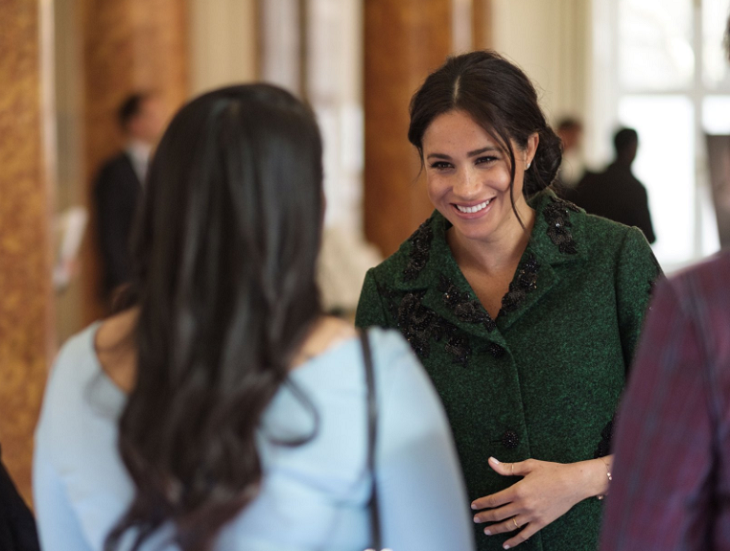 Meghan Markle is not like other expectant mothers out there. As a member of the royal family, it's without a doubt that her future bundle of joy will get all of the best things that money and wealth can buy in the world. But at the same time, a lot of royal fans love to give Prince Harry and Meghan Markle baby gifts just because they are so excited to see them start a family, just like they are.
With that said, a lot of people can't help but wonder what the Duke and Duchess are supposed to do with their gifts, according to royal protocol. Here's what you need to know.
Back in February, Meghan's all-star Hollywood friends threw her a lavish baby shower in New York City. She received plenty of gifts from her good friends Serena Williams, Jessica Mulroney, Amal Clooney, Abigail Spencer and Gayle King.
Meghan Is Allowed To Keep All The Gifts From Her Friends
But is she allowed to keep the gifts? Absolutely. The difference is that royal family members can't accept gifts from the public. But when it comes to their friends and family members, it's totally acceptable.
"There's no official royal prohibition against members of the royal family receiving gifts from their friends or family members," says royals history author Leslie Carroll. "If Serena or Amal want to give Meghan a cute little onesie for the baby, that's not a crime."
Meghan Recently Spotted Wearing Gold-Plated 'Mummy' Necklace
And while no one knows exactly what kind of gifts Meghan received at her baby shower last month, there's a very good chance that they will always be meaningful to her and Prince Harry. As a matter of fact, Meghan was even spotted wearing a gold-plated necklace that said 'Mummy' on it while she was still in the Big Apple. "They bought her things that would be sweet and sentimental and personal," Carroll added.
Today The Duke of Sussex attended the Veterans' Mental Health Conference at @KingsCollegeLon.

Organised by @kcmhr, this year's conference is focused on evidence, innovation and practice. #VMHC2019 pic.twitter.com/f06Pnjuces

— Kensington Palace (@KensingtonRoyal) March 14, 2019
So far the Duchess of Sussex has not made any comments about her pregnancy. She is expected to give birth sometime in late April. Recent reports have indicated that Meghan has also officially started her maternity leave as both she and Harry eagerly await the arrival of their baby.
Visit our dedicated Celebrating The Soaps Meghan Markle page for all the latest news, interviews and photos!