'90 Day Fiancé' Star Yara Zaya Claps Back at One Critic About Her Daughter
90 Day Fiancé spoilers, news, and updates tease that Yara talked back to a TikTok user after commenting about her daughter, Mylah.
Yara Zaya debuted on the TLC series when she dated Jovi Dufren, who constantly showed immature behavior in the show. When Yara got pregnant unexpectedly, countless explosive fights challenged their relationship. However, the couple was able to patch things up and tied the knot in Las Vegas. The two also welcomed their first child, Mylah.
Recently, Yara was worried sick about what happened to Ukraine when Russia attacked their borders. Since the war started, Yara was vocal about her concern for her home country that she spared some time doing live sessions on Instagram and appeared on Fox News, encouraging her fans and followers to extend help and give donations to the Ukrainian refugees. She even joined a peaceful rally in New Orleans to show support for the people of Ukraine.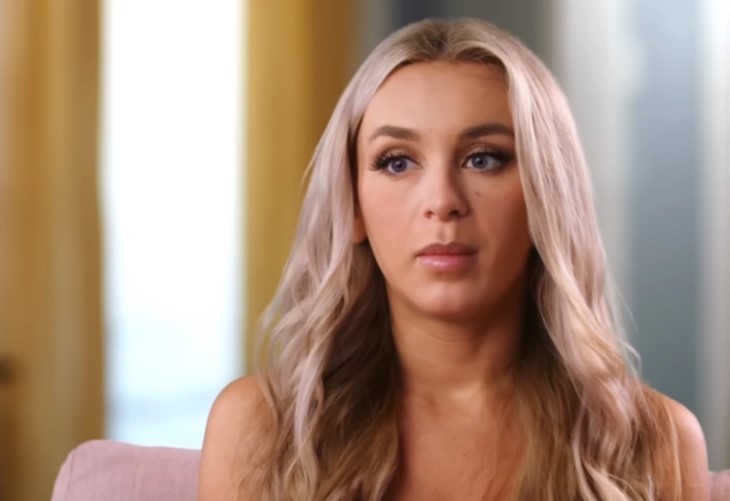 '90 Day Fiancé' Spoilers – Yara Zaya Calls A TLC Viewer 'Nasty'
In one of her latest posts on TikTok, Yara shared a travel video of herself alongside her daughter, Mylah. It seemed like the two were having the best days when they looked playful in the video, especially when the little girl was imitating what her mom does. Fans then gathered in the comment section and praised their mother-and-daughter relationship.
One fan said, "OMG. She is your beautiful twin! You are a very kind and beautiful person inside and out." A TikTok user commented, "Mylah is so cute. You're a great mom." However, amidst the uplifting words, one follower said in a now-deleted comment: "Does the little one has down syndrome?" Yara then responded, "WTF is wrong with y'all? That's so nasty."
'90 Day Fiancé' Spoilers – Yara Zaya Explains Her Alleged Pregnant Photo
In other news, the mother-of-one was recently filled with backlashes after explaining her pregnant photo online. It all started when Jovi posted on his Instagram story a photo of Yara holding her belly, giving some hints that she was pregnant with her second child. A "90 Day Fiancé" fan then took a screenshot and brought it on Reddit, leading the fans to shower the couple with congratulatory messages.
However, the moment turned sour when Yara talked about her viral photo the following day. It turned out that she just gained 13 pounds due to excessive margaritas intake and she admitted that she was just joking about being pregnant. Though Yara extended her gratitude to all their well-wishers, some of the TLC viewers didn't appreciate that she was making fun of conceiving a child.
Be sure to catch up on everything happening with 90 Day Fiancé right now. Come back here often for 90 Day Fiancé spoilers, news, and updates.