Tom Bergeron Joins DWTS Fans In Reacting To Dancing With The Stars Tyra Banks Exit!
Dancing With The Stars (DWTS) fans still miss beloved former host Tom Bergeron. And so when news broke that DWTS host Tyra Banks exited, fans turned to Tom for his reaction. And many of Bergeron's followers shared their hopes that he would replace Tyra.
Find out what the popular former Dancing With The Stars host shared. And learn how fans reacted. Get all the details below.
Dancing With The Stars – Fans React To Tyra Banks' Exit By Turning To Tom Bergeron
When Tyra Banks suddenly announced her exit from Dancing With The Stars, social media lit up with reactions. And some commentators turned to one person for his feedback: Tom Bergeron. Because Tom reigned as a DWTS fan fave host for so long, his followers asked for his return, noted Yahoo.
But Bergeron took a look back at the history of Dancing With The Stars in his carefully worded response on Instagram. For instance, several changes have occurred recently. First came the shocker that DWTS would switch from network TV to streaming on Disney+. And Len Goodman retired following his 17 years serving as a popular judge.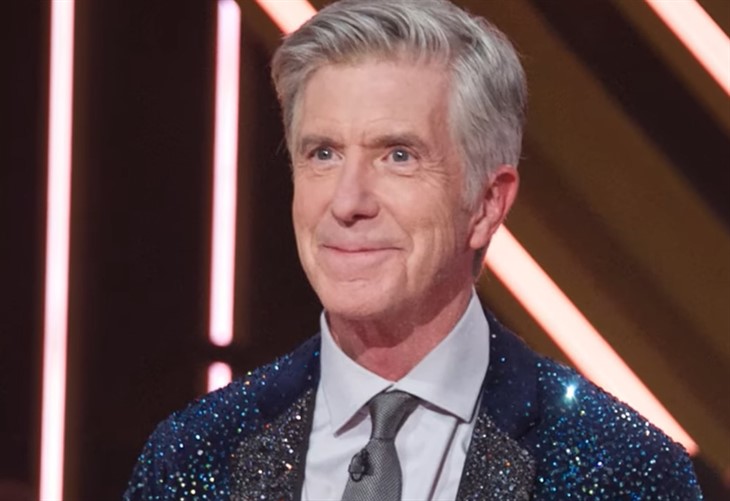 However, Tyra's reign as a host stands out in terms of controversy. And the backlash in 2020, when ABC fired both Tom and Erin Andrews, hit hard. For three years, Banks faced repeated criticism of how she handled her DWTS hosting duties. As a result, fans quickly turned to Tom to plead with him to make a ballroom floor comeback.
DWTS – Former DWTS Host Tom Bergeron Responds To Fans
Bergeron posted a photo of a beer on Instagram for his response to DWTS fans. And as he celebrated St. Patrick's Day, Tom paused in sipping his beverage to reflect on the many fan comments he received after Tyra announced her exit. For instance, one fan wrote, "[We're] hoping, that with the luck o' the Irish, we will have the #BestHostEver back over-seeing his realm where he belongs!"
And the former Dancing With The Stars host didn't hold back on analyzing the show's history. "Thanks! It'll be interesting to see what happens with the show," Tom wrote. "Disney+ was hemorrhaging $$ under [former CEO Bob] Chapek and the returning Bob Iger has pledged to cut costs. Add to that viewing #'s for DWTS were never released (unlike, say, for The Mandalorian) which also doesn't necessarily bode well. I wish them well, [though] ."
We are so excited to welcome @juliannehough as co-host of #DWTS Season 32 along with @alfonso_ribeiro! pic.twitter.com/5GGinAw98z

— Dancing with the Stars #DWTS (@officialdwts) March 20, 2023
However, Tom clearly doesn't plan to return to Dancing With The Stars as a host soon. And DWTS just announced that Julianne Hough will step into Tyra's designer shoes. A professional dancer in season 4 and a judge from 2014 to 2017, Hough will team up with Alfonso Ribeiro as a co-host. And Julianne gushed about "the honor" of "rejoining Dancing with the Stars' as co-host. The show holds such a special place in my heart from the many years and different roles I have had the privilege of being a part of," shared Hough.
Tell us what you think. Do you wish that Tom Bergeron would return to DWTS as a host? And after you share your views, check back on our site for more Dancing With The Stars news.