90 Day Fiance: The Other Way Spoilers: Gabe Pagoba Is Saddened When Sister Refuses To Come to His Wedding
90 Day Fiance: The Other Way spoilers reveal that Gabe Pagoba's wedding may not be at all what he dreamt of. In fact, it looks like it is a disaster in the making. Gabe is ready to marry Isabel Posada in Columbia. Isabel has done everything that she can to make it happen and make their wedding the most amazing day ever for them. However, he gets a message about his sister, Monica that throws him into a tizzy.
90 Day Fiancé

Spoilers – What Happened?

Monica and Isabel have not been seeing eye to eye and Monica isn't sure that Gabe should marry her. He has hinted that she is very controlling, but his sister took that information and ran with it. She thinks that Gabe is scared to talk to Isabel about hard topics and this is why she thinks that they should not get married. Monica was supposed to give Gabe away at his wedding, so this changes everything.

The night before the wedding, Gabe and Monica were chatting and he got upset with her. She told him that he shouldn't marry Isabel. He told the cameras, "I told Monica that she's the one that creates problems in my relationships, and I think that's what made her upset. I can't believe it's turned into such a big thing for her not even to come to my wedding. Today is just not the day for this. Everything was too good to be true. I just feel like I was just waiting for something to happen. I was just waiting."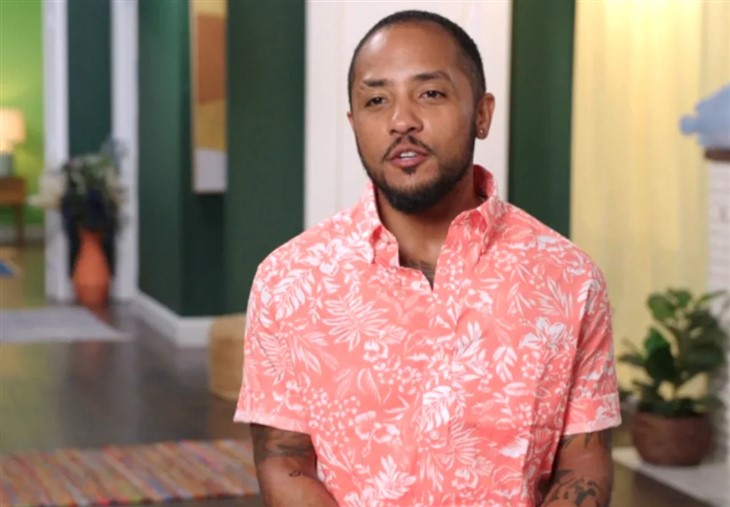 90 Day Fiancé

Spoilers – Isabel's Anger

While Gabe trying to deal with his family drama, Isabel is shocked that there are 90 minutes left until the wedding and Gabe hasn't even gotten there. He had a list of things to do at the venue, but now she is mad because she is going to have to do them for him. He told her that he was running late, but he didn't bother to tell her why. This really began to upset her. She told the cameras, "I'm very angry because in the morning, our conversation was short but he never said he would be late. I honestly don't know what could have happened. All he had to do today is take a shower, get dressed, and be here, but he hasn't arrived."

Will Gabe go through with this wedding or does he need his sister to be there for approval? This is getting tense and from the looks of it, Gabe is having trouble comprehending why Monica would do this to him. We will have to keep our eyes on Gabe and Isabel next week on 90 Day Fiance: The Other Way.

Be sure to catch up on everything happening with 90 Day Fiance: The Other Way right now. Come back here often for 90 Day Fiance: The Other Way spoilers, news, and updates.