Alaskan Bush People: River Brown Is Set For A Great Birthday
Alaskan Bush People star Raiven Adams Brown welcomed River Brown into the world on March 9, 2020. Soon, he will turn three years old and this year, he's set for a wonderful birthday. Actually, it's nice for parents when the kids grow a bit older so they understand what's going on. So, what is happening for the cute kid this year? Read on to find out.
Alaskan Bush People: Raiven Brown Took A Break
The mom of River and his brand new sibling, Cove, took a break from social media about five days ago. However, she returned to her Stories on Saturday, February 18 to talk about River's birthday. Some fans wondered if now that she has two boys, the Discovery star might try for a daughter. However, gender's not a big thing in her life. So, she told her followers that she and Bear are happy with what they have. And, no, she's not trying for another child.
Alaskan Bush People fans see a lot more about little Cove than they did of River Brown at the same age. That's because some people trolled Raiven. Actually, some folks accused her of not even bearing Bear's child. Mind you, she makes up for it these days. Since the couple married, plenty of photos of the child arrived on their Instagram accounts. So now, fans want to do something special for the little boy on his birthday.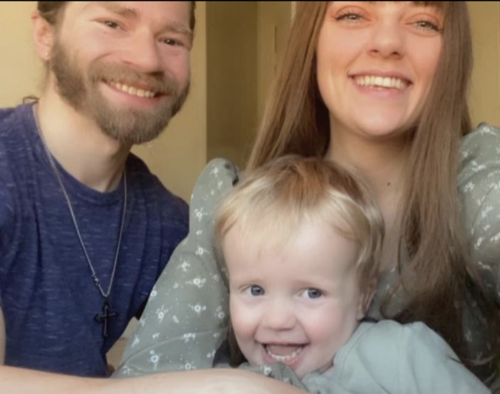 Alaskan Bush People Fans Ask For A Birthday Registry
On her Instagram Stories, Raiven said, "Link in bio for those of you who wanted me to make a registry for River's birthday." Next, she explained that she's still taking hiatus for a bit, but she wanted to post the link "before [the birthday] got too close." If you want to spoil River with a gift you will find the link at the bottom of this article.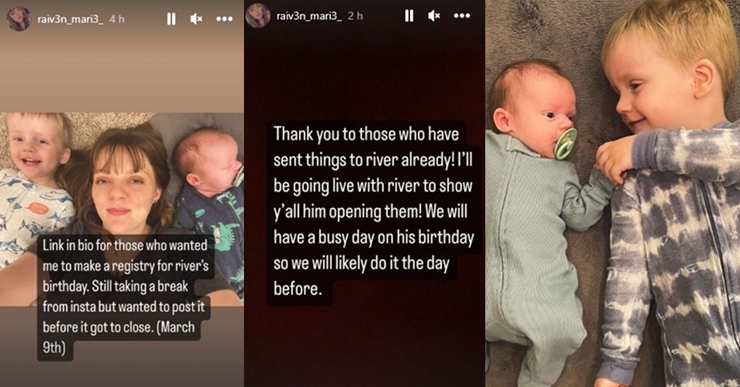 Alaskan Bush People fans have already sent in some things for River. Bear in mind, this could also refer to her family and friends, and not just fans. Anyway, it sounds like it's going to be a wonderful time for her son. She added, "I'll be going live with River to show y'all him opening them!" Actually, that will probably happen "on the day before," as they will be having a "busy day on his birthday."
26 Gifts For River
So far, the Alaskan Bush People kid had two items purchased for him out of 26. They include a tumbler and a play pizza with toppings. Nothing was listed as a "must have," and a range of those gifts "still needed" includes a lot of educational stuff.
Be sure to catch up on everything happening with Discovery right now. Come back here often for more Alaskan Bush People spoilers, news, and updates.
SOURCES: Raiven Brown Instagram Amazon Registry