American Idol Alum Becomes Playboy Bunny!
American Idol alum Claudia Conway has decided that becoming a Playboy Bunny seems like the best next step. And the 18-year-old, who is Kellyanne Conway's daughter, turned to Twitter to clarify why she made the decision. But in the process, Claudia sparked questions about her teenage years.
Find out what the American Idol shared on social media. And learn why Claudia caused her followers to ask questions about the meaning of her post. Get all the details below.
American Idol – Alum Picks Playboy Bunny Career
What do you do if you don't win American Idol? One contestant just answered that question. And Claudia Conway decided that becoming a Playboy Bunny seemed like a wise move in her career. But the American Idol alum, who is Kellyanne Conway's daughter, sought to explain her reasoning on social media, noted Us magazine.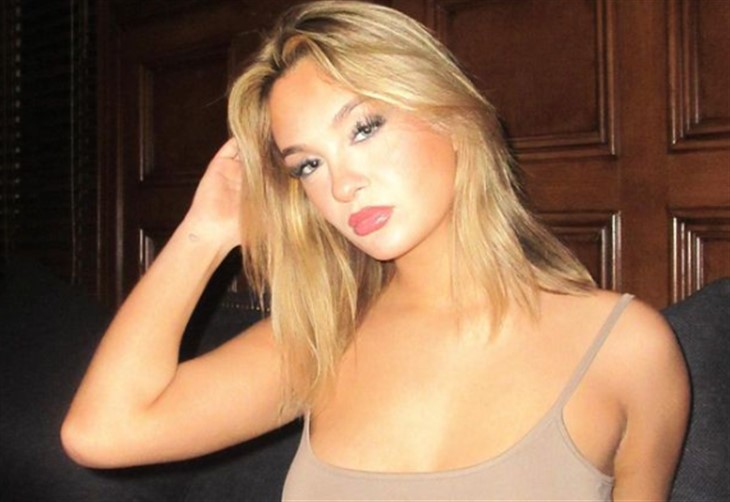 And turning to Twitter, Claudia shared her complaints about her past. The 18-year-old did so after making headlines for joining Playboy's content creators network to become one of the brand's Playboy Bunnies. And she claimed that she felt "exploited and preyed upon" at ages 15 to 16. As a result, Claudia posted that she felt "forced into portraying myself as something I wasn't. My body was taken from me."
However, the American Idol alum now feels ready at 18 to "reclaim my womanhood and femininity in a way that is truly mine. I am putting myself out there in a way that is MY OWN," added Claudia. "And no one else's. I have full control of my body and my voice." And to those asking questions, the American Idol alum warned that her Twitter post represented her "only" comment on her Playboy Bunny career.
the only comment i'll provide:

when i was 15-16, i was exploited by the media, preyed upon, and was forced into portraying myself as something i wasn't. my body was taken from me.

now, as a young adult, i am aiming to reclaim my womanhood and femininity in a way that is truly…

— Claudia Conway (@claudiamconwayy) May 23, 2023
Kellyanne Conway's – Daughter Slams Mom's Politics On American Idol
But while the new Playboy Bunny defended her career choice, her past comments on her mother's politics show why Claudia didn't chose the same career path. And the American Idol alum noted, "I believe in writing your own narrative, like I've said in the past. And taking back what was once unjustly taken from you. Autonomy and freedom are two things everyone should have. Don't let someone capitalize off of your vulnerabilities — reclaim them."
As the daughter of Kellyanne, who held the position of former President Donald Trump's White House counselor, and lawyer George Conway III, Claudia talked during her American Idol audition about her views. And she shared, "When your mom's working for the President of the United States, who you very much disagree with, it's really hard." However, during her 2021 audition, Claudia also explained what music meant to her.
"But when life is all going downhill, I have my music. Now I kind of want to get out of the drama, get out of the political whatever," she added. "And let people know that I'm a singer and that this is what I want to do." But after crooning "Love on the Brain" by Rihanna and "When We Were Young" by Adele to earn a ticket to Hollywood, Claudia got eliminated. And since then, she chose a new career by working with Playboy. The company began its subscription platform earlier this year for their content creators, referred to as Bunnies. And those Bunnies interact with fans to profit.
Tell us what you think. How do you feel about the American Idol alum going from wanting a music career to becoming a Playboy Bunny? And after you share your views, check back on our site for more television news.