Big Brother: Jared Fields Shares Mom Cirie's Advice
Big Brother spoilers reveal Jared Fields not telling his mother Cirie Fields what his showmance partner Blue Kim knew. And Jared believes he made the right decision.
Find out what the Big Brother star shared after his elimination. And keep reading for Cirie's advice to her son.
Big Brother Spoilers – Jared Fields Defends Decision
Even after getting eliminated from Big Brother, Jared Fields still defends his decision about his mother Cirie Fields and showmance partner Blue Kim. And he explained to Us why he held back on Blue's awareness about the relationship. Jared believed that his mother would have felt "really, really paranoid about it." And so he decided to hide the knowledge from Cirie.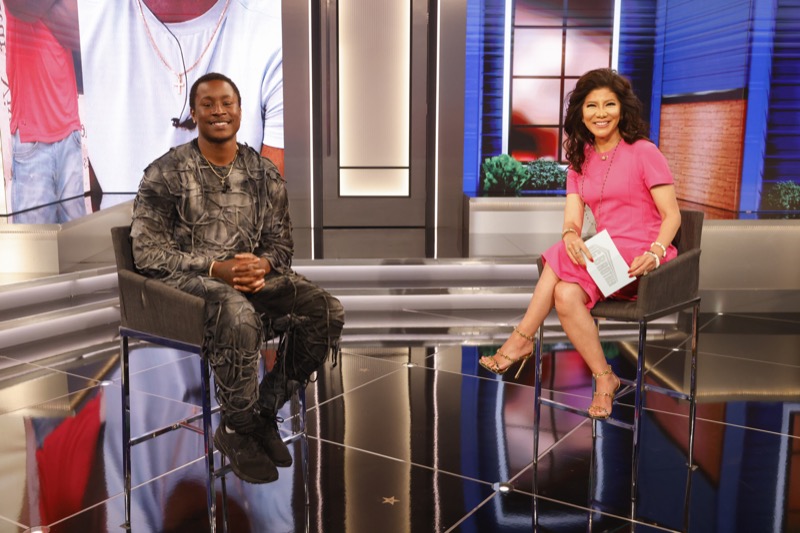 "And she would've maneuvered that relationship [with Blue] a little different" if she had known, said Fields about Cirie. "I really wanted her and Blue to build their own relationship." And Jared had hoped his mother would "try to trust Blue as much as possible."
But he explained, "I do feel in my gut that Blue is going to make sure that she's OK. I didn't really want to put any preconceived notions." And Jared noted that he didn't want his mother to "maybe make a move against the only person who" might help her.
Jared Fields doesn't regret getting into a showmance on @CBSBigBrother and confirms to @TheTayMack that he had previously ended a 7-year relationship a month before entering the house. #BigBrother #BB25 pic.twitter.com/4uIzoq70TI

— Entertainment Tonight (@etnow) September 29, 2023
Big Brother Spoilers – Izzy Gleicher Calls Jared Fields 'Stupid'
Famed as a reality TV icon for appearances on shows such as Survivor and The Traitors, Cirie, 53, delighted Big Brother viewers. But only Izzy Gleicher promptly recognized that Jared is Cirie's son. As a result, the three allied.
However, after getting evicted, Izzy slammed Jared as "stupid" to spill the secret to Blue. But Jared thinks Cirie will "understand for sure. One thing we've always talked about was just making sure that every move that I made was my move. And I owned it to the best of my ability. And I took accountability for everything I did," he added.
But the Big Brother star also pointed out that he wanted to make his own "game moves." And so he tried to follow his "own path in this crazy reality [TV] world. Obviously she's well versed in" reality TV, added Jared about his mom.
"But this was brand new for me," pointed out the Big Brother star. And he explained that he "didn't want to come in here and follow her step by step." Jared had worried that if he followed his mom's game plan, he would " feel like I never made a decision on my own. I just really wanted to make my own moves in this game. And ultimately I really think it's going to help her."
Big Brother Spoilers – Jared Fields Calls Mom's Presence A '50/50′ Benefit
However, Jared also reflected on if his mother's presence in the house helped or hurt their game. And he revealed, "I feel like that one is kind of 50/50. Because one thing that you don't get in this house at all is that person who's 100 percent on your side. And I knew I had that in my mom," he added.
However, life got complicated. "Because very early on we got pitted [against each other] on two different sides of the house," pointed out Jared. As a result, he always faced "a fight for me to make sure that whoever won on my side [wasn't] going to be targeting her." And he also blamed his alliance with Izzy for complicating his goals.
"I made a promise to Izzy [that] if she was to keep my secret, I would never ever go against her in this game. And I would make sure that I could protect her all the way up until the end," revealed Jared. Because of that vow, the Big Brother star tried to do that consistently. "And I think that was part of my downfall for sure," he admitted.
Tell us what you think. How do you feel about Jared's decisions on Big Brother? And after you share your views, check back on our site for more television news.