Big Brother Host Julie Chen Moonves Reveals How Husband's Sex Scandal Impacted Her
Big Brother host Julie Chen Moonves finally has revealed what helped her to survive her husband Les Moonves' sex scandal. And Julie also described the fallout professionally and personally.
Find out what the Big Brother host revealed about her relationship with Les. And keep reading to learn what really happened behind the scenes when Julie exited The Talk.
Julie Chen Moonves – Discusses Husband's Sex Scandal
Big Brother host Julie Chen Moonves feels ready to discuss how her husband Les Moonves' sex scandal impacted her life. Julie's challenges began five years ago with the news that the former CBS executive faced accusations of sexual assault and harassment from 12 women. But the Big Brother host told People that she exited The Talk involuntarily in the wake of those accusations.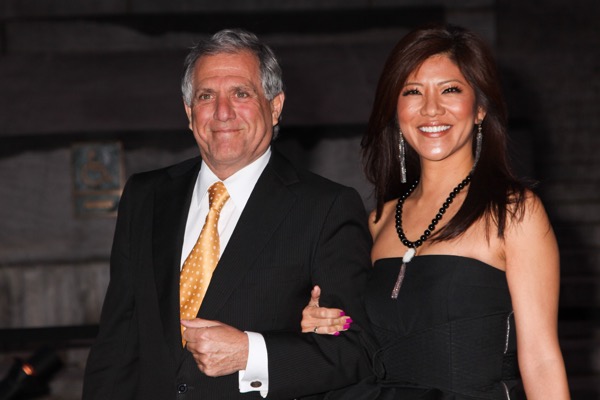 However, the 53-year-old revealed that she made the decision to support her husband, 73. And after the allegations, Julie described the former CBS exec as a "kind, decent and moral human being." But the Big Brother host also admitted that she assumed her break from The Talk would just be temporary.
However, then Julie "watched the [season] premiere. And I saw what was said, it became so clear to me like, I can never go back. It was like watching my funeral." And the situation left her feeling "lost and angry and confused and just at a loss."
Julie Chen Moonves debuts new bob for tonight's live double eviction episode of 'Big Brother.' #BB25 pic.twitter.com/SWlAUGZguQ

— Pop Crave (@PopCrave) September 22, 2023
Julie Chen Moonves – Reacts To Rumors
And the Big Brother host recalled, "I didn't know what to do next. I just felt like I wanted some answers and I didn't know what to do with myself." But the rumors especially troubled her. "There were just too many rumors about me moving out and me leaving my family. It was so not true," she declared.
And Julie recalled seeing photos of moving boxes. "But it was like, we were moving back into our house because we had done some work [on] it. I just wanted all the speculation and the false reports to end."
However, she believes that her bond with Moonves helped them survive that period. "We have such a strong bond," shared Julie. "We leaned on each other and we knew that nothing could break us. It was our love and our foundation that got us through."
And she also revealed why she continued hosting Big Brother. "It's not a show where you're delving into your personal life," Julie pointed out. "It's not about me, it's about the house guests, and I'm just the facilitator."
Tell us what you think. Do you feel that Julie Chen Moonves made the right decision to host Big Brother despite her husband's sex scandal? And after you share your views, check back on our site for more television news.
Editorial credit: Miro Vrlik Photography / Shutterstock.com