Julie Chen Moonves Slams The Talk, Felt Betrayed
Big Brother host Julie Chen has a lot to say about her time on CBS' The Talk. She says that she's turned a new leaf in her life. Julie is focused on her faith these days. She doesn't want to go back to her former new career or time on the daytime talk show. Keep reading for the full details.
Julie Chen – Slams CBS' The Talk
The former news journalist had a lot to say about her past. Julie Chen opened up about The Talk and candidly shared her thoughts about the talk show.
In no time, the Big Brother host claimed that she didn't leave the talk show. Julie told Good Morning America that it wasn't her decision to leave the show.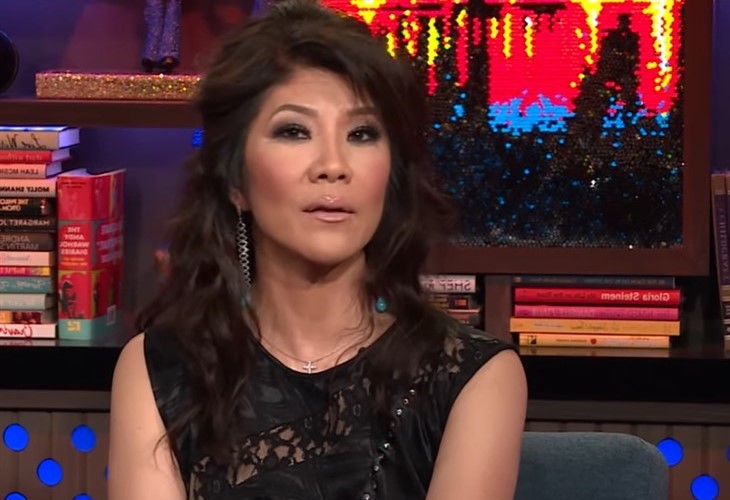 CBS made that decision for her. Julie admitted that she had a "hard time" with her firing. She claimed that the CBS daytime show "stabbed" her "in the back."
She left the talk show in 2018 after the allegations about her husband Les Moonves came out. He was ousted from CBS after several allegations of misconduct from over a dozen women.
Julie Chen underwent a brand revamp. She changed her name to Julie Chen Moonves, to show her support for her husband. She also got over the firing.
She doesn't miss being on the talk show since she was encouraged to gossip about other people. Julie also doesn't miss the time in her life when she was a CBS news correspondent.
"Julie Chen before she found God was self-absorbed, career-minded, vain, gossipy — fun to be with, but probably kind of a shallow person," she said about herself during her GMA interview. "Julie Chen Moonves, who now knows the Lord, is someone who wants to help others; who wants to look at everyone with a soft heart."
Big Brother – Host Has Religious Awakening
The television personality claims she had a religious awakening. Julie is now relying on her faith, which has gotten her through these tough times.
She wants to focus on her family and her marriage. The CBS star is also releasing a new +book titled But First, God.
"I don't know if I could have reconciled if I didn't have God in my life," Julie Chen admitted.
It's allowed her to heal from her firing from The Talk. Also in the interview, Julie addressed the allegations about her husband.
She said "of course," she asked her husband if anything happened. She stands by him and believes his denial.
"I know my husband, you know," she added. "I know my husband."
What are your thoughts on Julie Chen Moonves slamming The Talk and her former career? Does this surprise you? Do you plan to read her new book? Sound off below in the comment section.