Nicole Kidman Stars In Taylor Sheridan's New Series 'Lioness: Special Ops'
Nicole Kidman fans have eagerly awaited the actress' new series. But until now, news has remained limited. However, Paramount+ just released details about Taylor Sheridan's show featuring Kidman, titled Special Ops: Lioness.
Learn about Nicole's latest series. And discover who Sheridan chose to co-star with Kidman. Get all the details below.
Taylor Sheridan's – New Series Stars Nicole Kidman
Paramount+ has finally provided new details about Taylor Sheridan's upcoming series. Special Ops: Lioness stars both Zoe Saldana and Nicole Kidman. And beyond enthusiasm for the creator and stars, the series has gained the spotlight through its inspiration.
That inspiration consists of a real-life CIA program of females who take down terrorist organizations, according to PopCulture.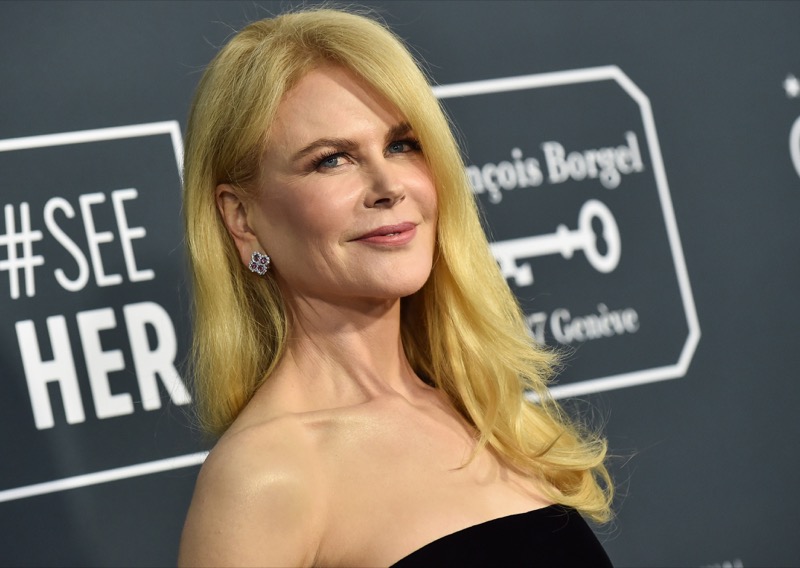 Others starring in Special Ops: Lioness include Laysla De Oliveira and Morgan Freeman. Laysla portrays a young Marine named Cruz Manuelos. Chosen to sign up for the Lioness Engagement Team, Cruz works with station chief Joe (Saldana). And the two aim to infiltrate a terrorist organization. Freeman will take on the role of Secretary Of State Edwin Mullins.
Playing a key role in the new series, Kidman portrays CIA senior supervisor Katiyln Meade, with Michael Kelly as CIA Deputy Director Byron Westfield. The main cast also includes Dave Annable, Jill Wagner, LaMonica Garrett, James Jordan, Austin Hebert, Jonah Wharton, Stphenaie Nur, and Hannah Love. However, Saldana and Kidman also have taken on roles as executive producers, along with Wagner, Sheridan, David C. Glasser, Ron Burkle, Bob Yari, David Hutkin, Geyer Kosinski, Michael Malone, and John Hillcoat.
Nicole Kidman and Zoe Saldaña star in Taylor Sheridan's upcoming espionage series, 'Special Ops: Lioness.'https://t.co/w6ExdonUz2

— Entertainment Tonight (@etnow) May 5, 2023
Zoe Saldana – Calls New Series A 'Dream'
But even after receiving the pilot script, Zoe Saldana hesitated. She recalled how Sheridan sent it to her amid the pandemic. And Zoe admitted, "The thought of me committing to a multi-seasonal show was just daunting." However, despite worrying about whether she could succeed, the combination of Nicole Kidman and Taylor Sheridan tempted her.
And Saldana recalled considering the fact that both Sheridan and Kidman had made commitments. "It was Taylor Sheridan. Nicole Kidman was already attached to produce, and she was going to play a part in it as well. So obviously, that was a dream for me," Zoe confessed.
However, when Saldana agreed, she shared that her husband Marco Perego-Saldana actually helped give her the courage to take on the role. And since making the commitment, Zoe has felt thrilled. As she and Kidman received different scripts, they felt excited to become "a part of something this great," she added. Look for Nicole and Zoe to star in the new series on Paramount+, which should announce the release date soon. In the meantime, fans can check out Sheridan's other projects for the streaming service, such as the Yellowstone prequel series.
Tell us what you think. Do you plan to watch Lioness: Special Ops? And after you share your views, check back on our site for more television news.
Editorial credit: DFree / Shutterstock.com