The Young and the Restless Preview: Chance's Challenge, Nick Falls Into Cameron's Trap
The Young and the Restless spoilers for the week of June 5 reveal that Cameron Kirsten (Linden Ashby) sets a trap for Nick Newman (Joshua Morrow). Unfortunately, Nick falls into the trap.
That leaves Sharon Rosales (Sharon Case) and Faith Newman (Reylynn Caster) being in even further danger. Keep reading and check out what the latest promo clip shows about the storyline.
Sharon Rosales Begs
Y&R spoilers for the week of June 5 reveal that the promo clip begins with Sharon talking to Chance Chancellor (Conner Floyd). Sharon tells Chance that Cameron is coming for her. Even though Sharon can't show any proof of that, she tells Chance that she can just feel it.
Y&R Spoilers: Chance Chancellor's Challenge
During the week of June 5, fans can expect Chance to listen to Sharon's plea. Even though Chance is empathetic, until Cameron breaks the law – and it can be proven — there is nothing he can do. Chance might even insist to Sharon that Nick cannot take matters into his own hands.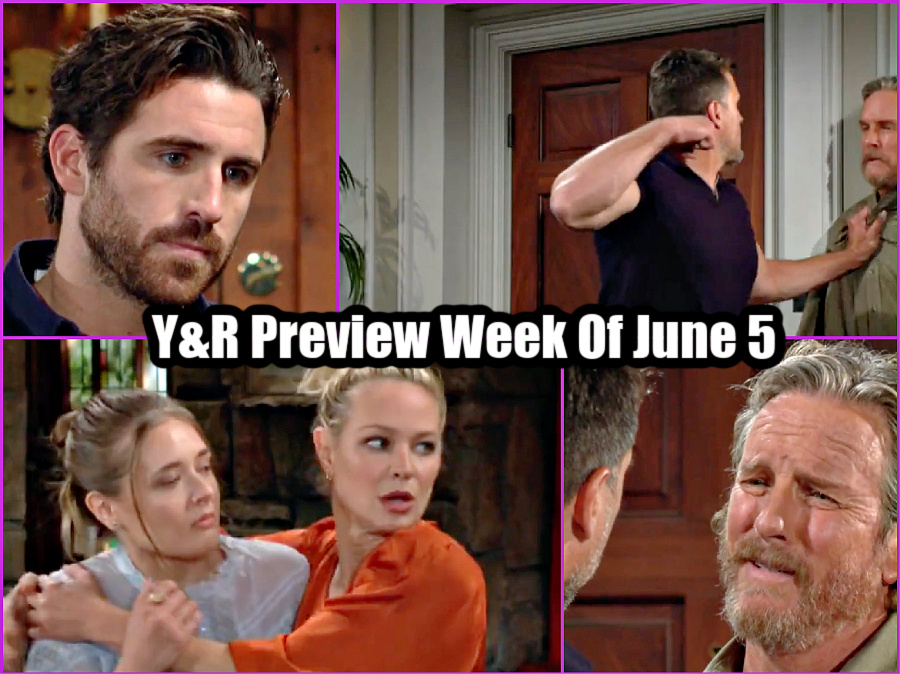 Unexpected Break-In?
The Young and the Restless spoilers for the week of June 5 reveal that the promo clip switches to Sharon and Faith. It seems that Sharon and Faith are home alone when there is a noise. This noise is the deadbolt unlocking. As the camera focuses on someone turning the deadbolt from the other side, there is a click.
Quickly and while trembling, Sharon grabs Faith. Sharon and Faith embrace each other closely as they wait for who is coming through the door. It just might be Nick but it could also very well be Cameron.
Later, Sharon insists that Cameron was inside. While there is no proof of that, Nick believes Sharon. So, he goes to confront the dangerous villain.
https://twitter.com/YandR_CBS/status/1665429270477570049
The Young and the Restless Spoilers: Cameron Kirsten's Trap
Nick goes to confront Cameron. However, Cameron just taunts Nick and is basically begging him to do something about it. Nick does throw a punch, but he doesn't hit Cameron. Nick ends up hitting the wall.
Nick might think that punching the wall prevents him from getting arrested. However, he is wrong. After getting in a fight with a security guard, Cameron goes to the police and claims Nick beat him up. With Chance knowing that Nick will go to extremes to protect his family, it's one man's word against another. Chance will arrest Nick and that is just the beginning of his problems.
What do you think is going to happen after Nick is arrested? How can Sharon protect herself and her loved ones from Cameron? Share your thoughts and remember to keep watching the soap to find out what happens next.
Be sure to catch up on everything happening with Y&R right now. Come back often for The Young and the Restless spoilers, news, and updates.