Top Chef Shocker: Padma Lakshmi Quits!
Top Chef spoilers reveal that the next season will air without fan favorite Padma Lakshmi. And the Top Chef host and judge shared her reasons for exiting the show after 17 years. But Padma also took time to thank fans of the Bravo TV cooking competition show.
Find out what Lakshmi revealed about leaving Top Chef. And discover her special message to the cast and crew. Get all the details below.
Padma Lakshmi – Leaves Top Chef!
For 17 years and what just became 20 seasons, Top Chef featured Padma Lakshmi as host and judge. But now, the 52-year-old, who also served as an exec producer, announced that she will leave after completing her 20th season. And Lakshmi turned to social media to share her reasons, noted People.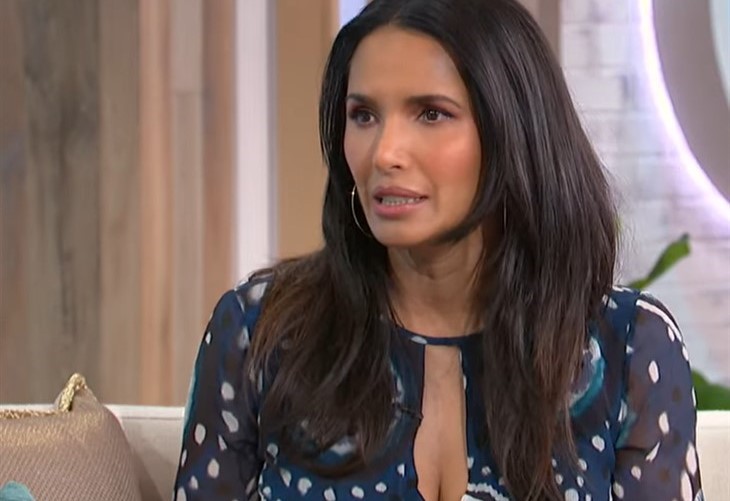 "After much soul searching, I have made the difficult decision to leave Top Chef," wrote the fan favorite judge. And Padma added, "Having completed a glorious 20th season as host and executive producer, I am extremely proud to have been part of building such a successful show." But the Top Chef host then explained her reason for leaving.
"I feel it's time to move on and make space for Taste the Nation, my books and other creative pursuits," Lakshmi shared in a reference to the second season of her Hulu series. However, a spokesperson for Top Chef discussed why the TV cooking competition show will miss her. And the spokesperson noted, "Padma Lakshmi leaves behind an incredible legacy on Bravo's Top Chef. Her impact on the Emmy, James Beard and Critics' Choice Award-winning series is undeniable. We are grateful to Padma for being a consummate host, judge and executive producer."
June 2, 2023
Bravo TV – Stars Praise Padma Lakshmi
Padma also earned praise for "bringing her ingenuity and exceptional palate to each episode where she ate every bite of food on the series for over 17 years and 19 seasons" from an NBC spokesperson. And the rep described Lakshmi as "always part of the Top Chef and the NBCUniversal family. [She] and has a seat at the judges' table anytime. And both season 19 winner Buddha Lo and Bravo producer and host Andy Cohen commented as well on Lakshmi's announcement.
For instance, Andy responded, "End of an era and an incredible run. You were such an amazing partner and a BRILLIANT host. I have such great memories of our TC days." And Lo shared, "I feel honored to be a part of your magical journey." But Lakshmi also sent a special message to the crew, cast, and fans.
And she shared, "After 17 years, many of the cast and crew are like family to me." Because they worked together so long, the Top Chef host noted that she "will miss working alongside them dearly." Lakshmi made a point of appreciating the Top Chef fans as well. And she wrote, "I am deeply thankful to all of you for so many years of love and support." Lakshmi timed her announcement to just a few days prior to the Top Chef finale on June 8 at 9 p.m. EST on Bravo.
Tell us what you think. Will you miss seeing Padma Lakshmi on Top Chef? And after you share your views, check back on our site for more TV news.