The Young and the Restless Preview: Colleen Zenk's Witchy Tease, Aunt Jordan's Nefarious Revenge
The Young and the Restless spoilers reveal that Colleen Zenk is making her big debut as the villain after the Newman family.
The Young and the Restless Spoilers Highlights
The veteran soap actress, who played Barbara Ryan on As the World Turns, is playing the role of Aunt Jordan. As Aunt Jordan continues tormenting Nikki Newman (Melody Thomas Scott) with alcohol and isolation, Claire Grace (Hayley Erin) goes back to Genoa City to lure in another Newman. Keep reading to find out what Colleen teased about Aunt Jordan.
The Newmans Always Win
Y&R spoilers reveal that for decades, the Newman family has always won. Whether they are right or wrong, they manage to find a way to justify or cover up their sins.
Fans watched Victor Newman (Eric Braeden) do this many times over the years, including with Ashland Locke (Robert Newman). In fact, many fans as well as characters have stated recently that it's high time for the Newmans to pay. It seems that time is coming.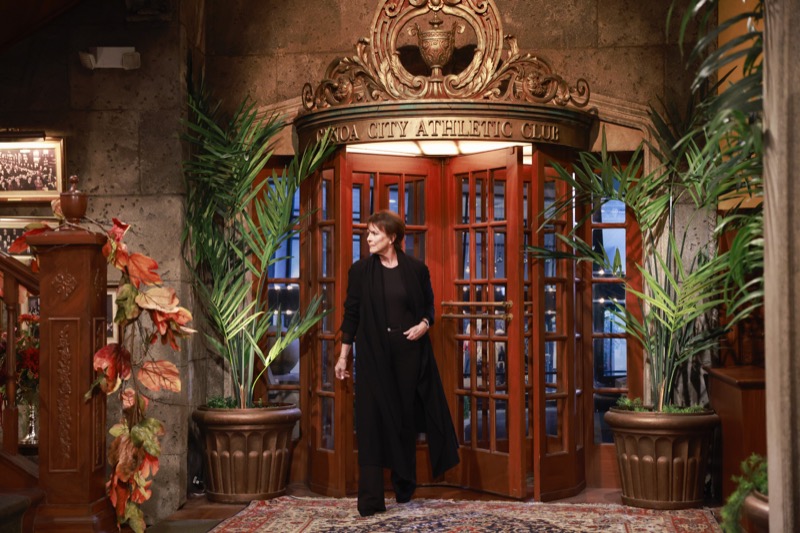 Y&R Spoilers: Victor Newman's Mistake
Recently, Victor had a terrible mistake with his children. Despite Nikki's words of wisdom, Victor deceived everyone by claiming to have memory problems.
Victoria Newman (Amelia Heinle), Nick Newman (Joshua Morrow) and Adam Newman (Mark Grossman) were all concerned about their father's health and mental state.
ALSO READ: Y&R Weekly Spoilers Update: Claire's Bait, Nikki's Escape Plan, Ashley & Kyle's Sins
Even though Victor justified his deception by claiming Nate Hastings (Sean Dominic) was the traitor, Victoria warned her father he has to earn her trust back. That literally just happened and now Nikki has been kidnapped.
When Victor learns disturbing information during the week of November 20, he might turn to Victoria and Nick for help. However, will they really believe Victor's story?
Remember, Victoria blasted Nikki for keeping Victor's secret. So, Victoria and Nick might assume Nikki is in on the "missing matriarch" scheme. Fans wouldn't be able to blame them for not believing Victor if he claims Nikki is in danger.
https://twitter.com/yogachampagne/status/1726023899798786289
Who is Aunt Jordan?
The Young and the Restless spoilers reveal that fans will meet Aunt Jordan on Monday, November 20. A promo clip doesn't explain much, but does paint Aunt Jordan as the "Wicked Witch of the West." Aunt Jordan spins a globe, which is a nod to her former character, Barbara Ryan on ATWT.
ALSO READ: The Young And The Restless Rumor: Roger Howarth Headed To Genoa City?
The Young and the Restless Spoilers: Aunt Jordan's Revenge
All that is explained in the promo is that Aunt Jordan is going to turn Genoa City's lives upside down. With a sneer grin and glaring look in her eyes, Aunt Jordan gives the camera an evil wink.
Aunt Jordan has a score to settle, but what exactly did Nikki and the Newman family do? Does this have something to do with Cole Howard's (J. Eddie Peck) return?
Be sure to catch up on everything happening with Y&R right now. Come back often for The Young and the Restless spoilers, news, and updates.